Tech Debates Chicago
Digital Innovations and Challenges in FinTech & Financial Services
Lessons learned and tactics for CTOs, technical leaders, business executives and those that aspire to lead technology companies.
5:15-6:45 PM
Tuesday, February 25th
TechNexus 20 N Upper Wacker Dr #1200, Chicago, IL 60606
Digital Innovations and Challenges in FinTech & Financial Services
Financial services institutions are capitalizing on digital transformation to enhance the efficiency of existing systems, and provide competitive conveniences for customers.
However, adoption of disruptive and emerging technologies is not a seamless transition. Institutions must undergo structural reforms across internal and external processes and systems, while remaining compliant with changing regulations and customer demands.
In this session, attendees will learn how a panel of seasoned technology executives are driving the financial industry forward with digital transformation.
Attendees will learn:
• How emerging technologies such as AI, machine learning and blockchain are transforming financial institutions.
• The criteria to evaluate whether a financial services firm is ready for disruption.
• The processes and structural reforms needed prior to adopting new technology.
• How to properly evaluate third party platforms and integrations.
• The types of scalable, progressive systems and platforms that comply with regulatory and customer demand.
AGENDA
5:15-5:30 pm Networking
5:30-6:20 pm Panel Discussion
6:20-6:45 pm Q&A Session, Networking
WHO SHOULD ATTEND?
CTOs, technology leaders, engineering managers, aspiring CTOs, and young professionals.
WHY ATTEND?
• Expand your knowledge and find solutions to key issues.
• Meet new people and expand your professional network.
• Regain your focus and find inspiration with like-minded people.
• Learn new ideas and techniques, strategies that work.
• Get advice from panelists and other audience members.
• Share best practices with audience members.
MODERATOR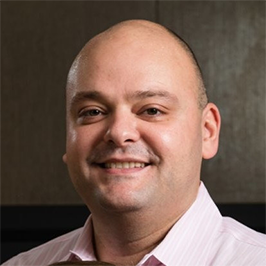 IGOR MELTSER
Igor has extensive technical and operational experience, spending the last 15 years of his career in various Healthcare-related IT roles. With almost 20 years overall in small entrepreneurial and large global tech-forward organizations, Igor leads cross-functional teams to design and deliver innovative high-tech solutions to aid in the continuum of care. He holds a Master's Degree in Information Systems Technology, Networking and Security, and two Bachelor degrees in Computer Science and Information Systems from DePaul University. Igor previously held a CCNA certification and had successfully completed a SAFe Foundations bootcamp program.
PANELISTS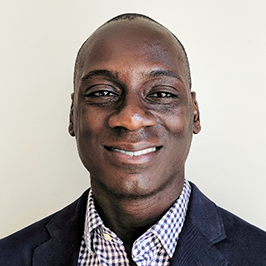 DEJI JIMOH
Deji, co-founder and CTO of WealthBlock, is a software development specialist with an intense passion for financial analysis, machine learning, and blockchain technology. He has over 15 years of experience in developing, deploying, and overseeing various internet-based technologies, including software development, ecommerce applications, and server infrastructure. In 2016, Deji was a finalist of the Illinois Technology Association's "Technologist of the Year" award. Prior to WealthBlock, Deji served as an Engineering Manager for Envoy Global, and the VP of Product Development for Blueye Creative.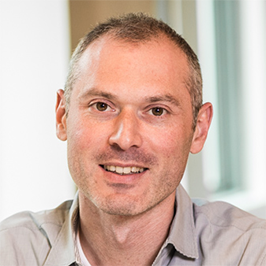 DAN KIRSCHE
Dan is the Head of Software Engineering at Enova International. He is a technologist with extensive experience building highly functioning software development teams that are tightly aligned with business objectives. He focuses on building a culture that is metrics based, focused on the customer and always innovating. He has lead successful teams in all aspects of software engineering, including a technically complex project, building a machine learning platform — spanning data ingestion — to rapid creation and deployment of predictive models that scaled to +100 million predictions per model.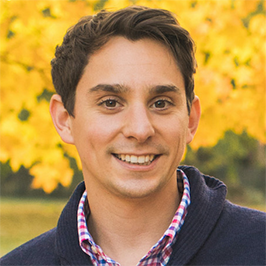 JOHN BUSCH
John Busch is the Vice President of Engineering at Amount, a technology company focused on accelerating the world's transition to digital financial services. At Amount, John is responsible for directing the product development strategy and leading a team of 100 engineers across offices in Chicago and LA. Prior to his role at Amount, he spent three years managing the development of credit, pricing, and fraud technology at Avant, an industry-leading digital lending platform, through its hyper-growth phase to a $2B valuation.
John is a natural problem solver and tinkerer who began his coding career at State Farm Insurance at the age of 16. His proclivity for problem solving led him to pursue a degree in math and computer science at the University of Illinois at Urbana-Champaign, where he graduated with high distinction. John currently resides in Chicago.
Reserve Your Seat
DATE:
Tuesday, February 25, 2020
TIME:
5:15-6:45 pm
LOCATION:
TechNexus
20 N Upper Wacker Dr #1200, Chicago, IL 60606