Sphere Virtual Fireside 
Future Proofing Your
Ecommerce Business for
Accelerated Online Demand
Join us and get expert tips from our speakers about selecting, integrating and optimizing their ecommerce solutions to handle demand fluctuations in the current businesses environment.
Duration: 60 Minutes
When: 17 June 2020 | 5PM-UK or 11AM Central US
Where: Zoom Webinar
Future Proofing Your Ecommerce Business for Accelerated Online Demand
Join us on Wednesday, 17 June 2020 from 5 PM to 6 PM British Summer Time or 11 AM – 12 PM Central US Time for a lively discussion about Strategy, Tactics and Solutions for Retail Businesses that are thinking long-term while reacting quickly to make the best of current crisis. Discussion topics include:
Which is the best Ecommerce Platform to handle fluctuating online shopping habits?
Shopify, Magento, WooCommerce, Shopify Plus, etc… how to compare?
What's the typical cost of implementing an ecommerce solution
How to integrate your Ecommerce and your ERP?
When does it make sense to custom build a solution?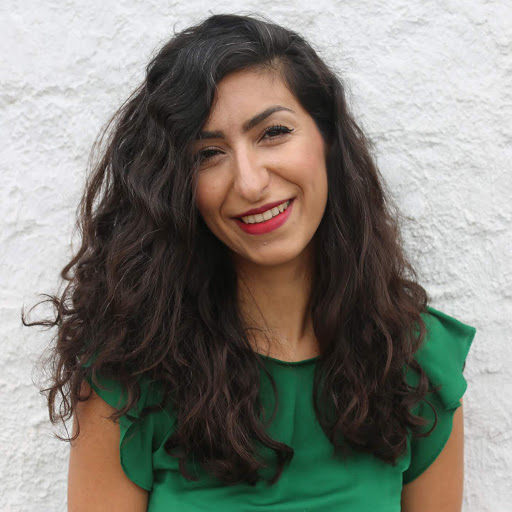 May Al-Karooni
May Al-Karooni is the CEO & founder of Globechain, the largest reuse marketplace that connects corporates to charities, small businesses and people to redistribute unneeded items, generating social impact data.
May previously worked within the investment banking and asset management industry, fundraising monies for venture capital, property and hedge funds for the last 10 years totalling over £120 million in funds raised. In 2015 May set up Globechain after seeing a demand for a new online circular economy within the waste management industry after her own bank employer expressed a need to reuse items in a collaborative ways.
Globechain has over 10,000 members working with some of the world's largest brands. Last year 5,100,000 kilos were diverted from landfill items being re distributed within the UK as well as Sierra Leone, Guinea, Libya and Ukraine providing savings of over £2,000,000 to charitable causes. In 2019, Globechain launched in Spain, United Arab Emirates with the Royal family, hosted a panel at COP25 Madrid and won multiple awards including May being recognised as one of the Women Leading in Real Estate.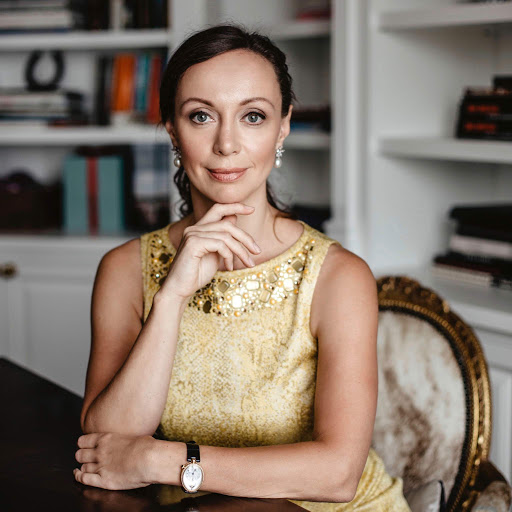 Aleksandra Efimova
Aleksandra Efimova is CEO of RP Group Int'l, est. 1998 & home to global brands offering products and services that motivate movers to learn, grow and achieve. RP Group retains brands such as Russian Pointe, 5.6.7.EIGHT Podcast for people on the move, and FLX, the home of the Flexistretcher®. Aleksandra is an entrepreneur and leader experienced in developing collaboration among individuals and organizations throughout the business, non-profit, governmental and educational sectors. She holds an executive diploma from Harvard Business School, appeared on the Inc. 5000 List, was an Ernst & Young Entrepreneur of the Year Finalist in 2017, and was featured in many publications including Forbes Women, Bloomberg, and Crain's Detroit Business
Leadership: VP of US-Russia Chamber of Commerce, Founding Co-Chair of Harvard Alumni Entrepreneurs, Chair of IL Senator Mark Kirk's Eastern European Membership: Economic Club of Chicago, HBS Club of Chicago, Int'l Women's Forum, Council on Global Affairs, Union League Club, Lyric Opera Young Professionals
Awards: EY Entrepreneur of the Year Finalist 2017, Inc. 5000 List, Metro Chicago Export Challenge Finalist, Bank of America Small Business of the Month, Stevie Women in Business Award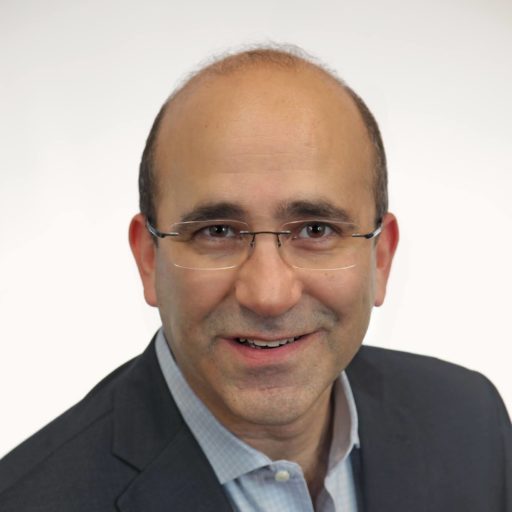 Larry Wasserman
Larry Wasserman is President of Stratix Partners, LLC an ecommerce and digital growth
consultancy serving companies of all sizes in both B2C and B2B settings.
Larry is a digital pioneer, employing a blend of marketing, ecommerce and digital
strategy to drive innovative solutions and profitable revenue growth for numerous
companies. During his career, Larry launched the first ecommerce organization
for Bertelsmann AG, was an original founder of LivePerson, a publicly-traded, B2B SaaS
technology provider, and helped transition Zagat Survey to a digital subscription model. He also
led the ecommerce and digital transformation efforts for several companies including
Scholastic and Excelligence Learning Corporation. His contributions have contributed to three
successful exits (an IPO and two acquisitions).
In addition to having advised several early-stage companies, Larry holds an MBA from the
University of Michigan and a B.S. degree in Business Administration from the University at
Albany, State University of New York.
Reserve Your Seat
DATE:
June 17, 2020
TIME:
5 PM – 6 PM British Summer Time
or 
11 AM – 12 PM Central US Time
LOCATION: Zoom Webinar