What Can We Learn From Norway's Fast Adoption of Electric Vehicles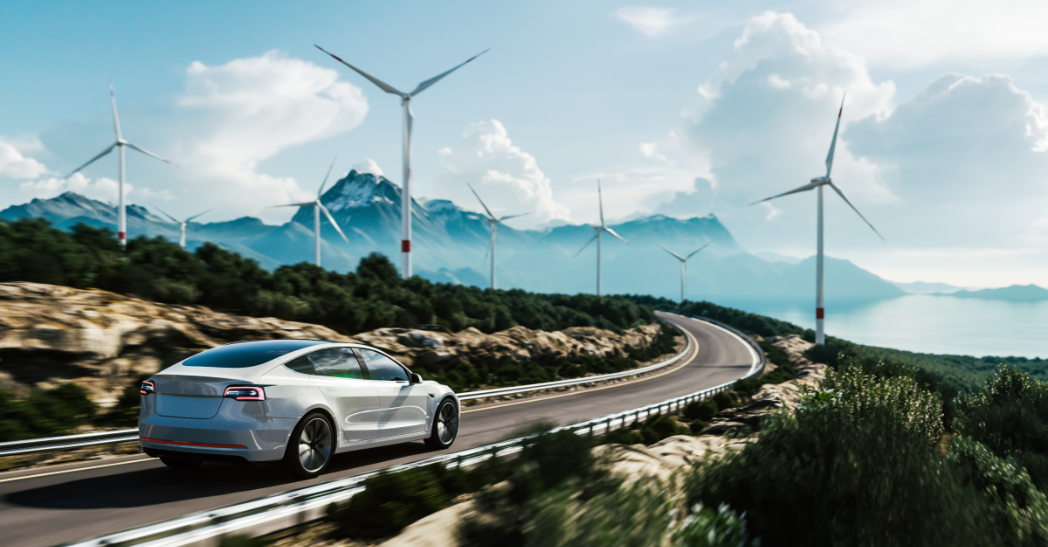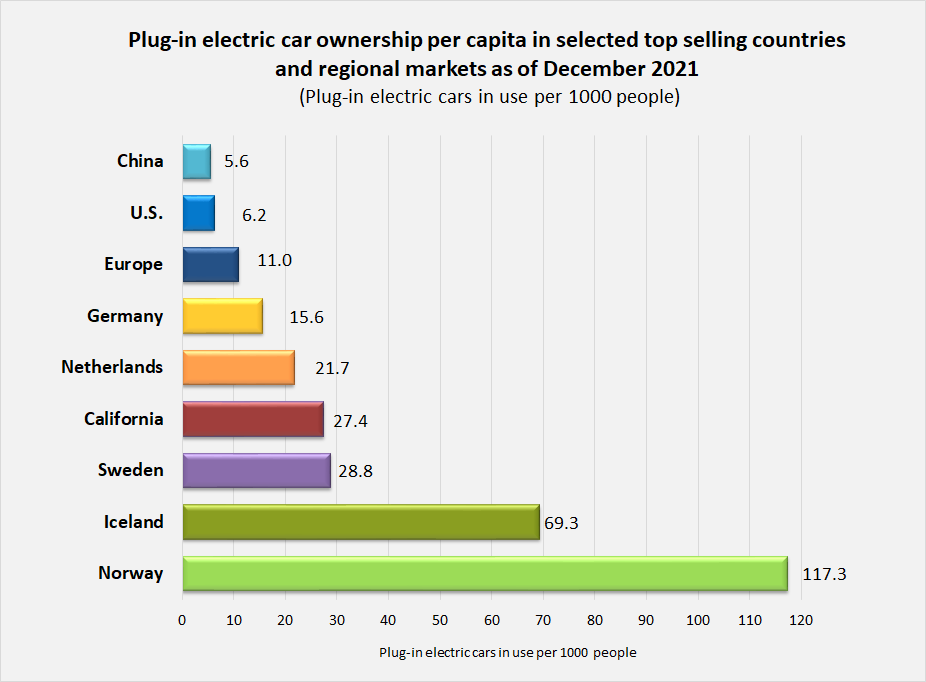 Source: Chart of Electric Car Ownership Per capita
Norway is the world leader in electric vehicle (EV) adoption, with EVs accounting for more than 20% of passenger vehicles and over 80% of new vehicle sales in the country. The government's early actions to incentivize the EV transition and Norway's abundant hydropower have contributed to the success. However, electric vehicle technology experts have found that scaling the EV charging infrastructure has not been without significant growing pains. 
Norway's rapid, dramatic adoption of EVs and the ad hoc approaches taken to meet the resulting charging demand have contributed to the current highly fragmented system of EV charging stations. The article suggests that early, decisive action to create a scalable strategy can provide a competitive advantage in meeting the demand for EV charging and that those who invest in and scale EV charging capacity before EVs achieve cost parity with gas-powered vehicles in their own markets could gain significant competitive advantages.
Source: https://blog.wallbox.com/how-norway-became-a-global-ev-leader
Price premiums at Norway's public charging stations are compelling evidence of the early-adopter advantage. In Norway, on-the-go charging (on highways and at fuel stations) costs consumers three to four times more than charging their EVs at home. By 2030, on-the-go charging and destination charging (at malls, cinemas, and restaurants, for example) in Norway are expected to make up around three-quarters of EV charging profit pools but only around 40% of total power demand. In contrast, home charging will provide one-quarter of power demand but will account for only one-tenth of profit pools.
Fuel retailers are adding EV technology and chargers to their stations, while automotive original equipment manufacturers (OEMs) are taking advantage of their access to new-vehicle purchasers by offering wall chargers for home use and venturing into public charging. Utilities are likewise drawing on existing customer relationships to establish themselves in the home charging and public charging markets by leveraging their EV technology experts. Beyond incumbents, a range of independent and energy company–backed players are also seeking to get a foothold in the EV technology market.
To meet the growing demand for EV charging, technology experts in Norway have installed more than 22,000 public chargers to service over half a million EVs on the country's roadways. More chargers are quickly cropping up at malls, gyms, and universities and on highways as well. In several space-constrained urban gas stations, compact EV chargers are replacing the much larger gas tank and pump arrangements. Nonetheless, scaling the system will take some time.
Sphere
Electric Vehicle Technology Experts
Working with the EV Market
As the world becomes increasingly conscious of the impact of human activity on the environment, there has been a significant push towards sustainable solutions, particularly in the transportation sector. In this regard, electric vehicles (EVs) have emerged as one of the most promising solutions to reduce the carbon footprint of transportation. As a company that operates in the electric vehicle space, Sphere Partners is excited to share the way in which our software and IT consultants can help implement and improve EV technology.
The team of electric vehicle tech experts at Sphere Partners has a deep understanding of the electric vehicle industry, and they use this knowledge to provide customized solutions to our clients. Whether it is determining plans for charging stations or developing software to manage electric vehicle fleets, Sphere Partners has the EV technology expertise to help businesses make the transition to electric vehicles. The company's focus on sustainability and the environment makes it an ideal partner for businesses looking to reduce their carbon footprint.
Our expertise in designing and implementing EV charging platforms is unmatched and has helped many businesses and organizations accelerate their reach within the EV charging market. Sphere has technological expertise in enabling smart EV charger compliance with currently adopted EU and UK regulations and in optimization for home charger controls and the emerging adoption of the V2G model. Additionally, Sphere can help CPOs design and build a scalable platform for smart charge unit operations from the group-up and the incorporation of the latest EV protocols for EMSP integration. 
Consult with Our Team
We take a consultative approach to working with our clients, understanding their unique needs and challenges before developing a solution that fits their requirements. Our focus on technology ensures that our solutions are innovative, reliable, and future-proof. With the electric vehicle market expected to grow exponentially in the coming years, businesses that partner with our EV technological experts will be well-positioned to take advantage of this growth and stay ahead of the competition. Our commitment to providing excellent customer service ensures clients receive ongoing support and maintenance for their charging stations and electric vehicle technology.
As a company that operates in the electric vehicle space, Sphere Partners is committed to promoting sustainable transportation solutions and helping our clients make informed decisions about their transportation needs. We encourage you to consider the benefits of electric vehicles and join us in creating a more sustainable future. To discuss ways our IT consultants can work with you, please contact us today.