Health and Med-Tech Startups: Outsource Your Product Ownership
Accelerate Your Time-to-Value with Agile Projects and Senior Product Talent
By Igor Meltser, VP of Global Technology Solutions and Services, Sphere Partners
If you want a job done right, do it yourself, that's what they say.
That's what makes outsourcing in business so counterintuitive and difficult to achieve.
What if your best chance to successfully create an agile health tech project was to outsource your Product Ownership? Often, when health tech startups are experiencing fast growth, they handle numerous projects in parallel. Maintaining a high-value backlog can be difficult when your product grows fast. Keeping up with data ingestion, user adoption, and usage becomes challenging. The demand on the product manager can become overwhelming, and in these circumstances, it's easy to lose sight of your time-to-value. Why is that function vital for your health tech project, and how to find the rare gem you and your team need?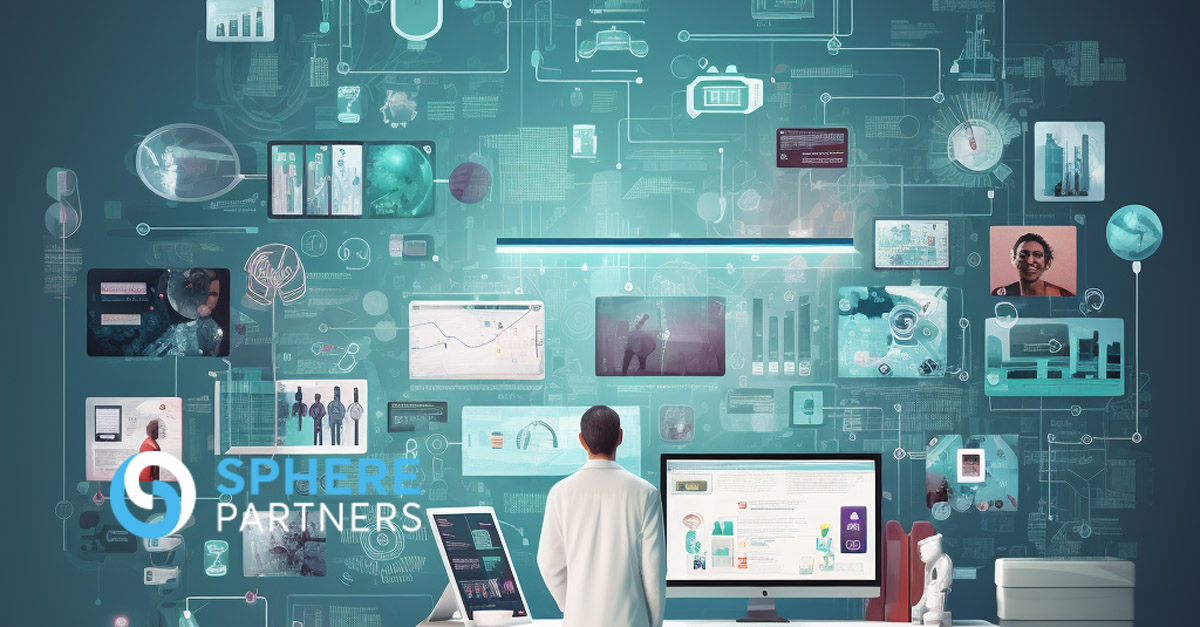 Rapid Growth and Industry-Specific Challenges in Healthcare
Healthtech investments broke records in the first three quarters of 2022 across the USA, EU and UK, with values of $23b, and successful startups may face unprecedented challenges. Successful startups, however, might find that rapid growth comes with unprecedented challenges.
According to McKinsey, medtech startups, for instance, are struggling with growth challenges and stagnant valuations.
When experiencing growth stages, product managers of Health and Medtech companies suddenly have to deal with increased product management capacity, translating in:
Expanded interactions and communication with customers, users, and internal stakeholders
Functionality with increased product deliverables load
Marketing and sales coordination
Changing regulatory approvals.
Diffculty to manage growth while maintaining a quality backlog—which is essential to offering high-value software
Project ownership (PO) involves time-consuming tasks you can externalize to save time, money and effort, especially:
Being in constant contact with teams
Taking part in meetings
Negotiating with stakeholders
Iterating adjustments to product features and priorities.
Responding to specification changes.
6 Reasons Product Ownership is Crucial to the Success of an Agile Healthcare Project
Outsourcing the Product Owner (PO) role offers transformative advantages that can provide a competitive edge by maintaining a high-quality backlog and managing growth effectively.
Expertise & Specialization
Outsourcing gives you access to a certified Product Owner with potential specialization in niche areas. This is particularly valuable for startups in the Healthtech and Medtech sectors.
Flexibility and Agility
Outsourcing allows organizations to scale their teams up or down quickly, adapting to changing needs with ease.
Cost-Effectiveness
In some situations, outsourcing the Product Owner role can be more economical than hiring a full-time employee, especially if the needs are project-specific or don't warrant a full-time position.
Skills Enhancement
Utilizing an experienced external Product Owner can minimize training expenses. Your employees gain practical experience and learn best practices through hands-on involvement in projects.
Focus on Core Business
Outsourcing the Product Owner role enables your organization to direct its resources toward core business functions.
Unbiased Decision-Making
Having an external Product Owner facilitates decisions that prioritize user value, mitigating the risk of internal biases affecting the outcome.
By outsourcing your Product Owner, you ensure that your product vision and roadmap are clearly defined, customer needs are identified and anticipated, priorities are set, the product backlog is well-managed, and project progress and performance are continuously evaluated. This contributes to a quicker time-to-value, positioning your startup for successful growth.
How to Choose the Right Product Owner for the Perfect End-to-End Software Delivery
Outsourcing Product Ownership might be the solution you need to have better control over your product backlog. But how to choose? What should be your criteria for selecting the right Product Owner? They are four core criteria you should look for:
Understanding Your Requirements and Expecations
Before anything, you should define your expectations regarding your product ownership. What are your desired outcomes? How do you define your success metrics? When externalizing your PO, you should always identify your users' needs carefully. Before diving in, a good product owner will always take time to understand your needs and identify room for improvement to produce the perfect end-to-end soft. Enriched with the mastery of agile methodology, they will gather and prioritize requirements to maximize customer value.
Having a Solid Knowledge of Your Product, Market and Users
Creating products in the healthcare industry requires a thorough understanding of relevant regulations. Patient safety and data protection are at the top of the agenda, and your outsourced product owner should master HIPAA guidelines and protocols and be up-to-date with annual security training.
Being an Agile Coach
Look for Product Owner Scrum.org certifications and complex project management experience. Your external PO will support you in following Scrum principles to move your project forward, refining product features and assisting the project team in creating useful and effective software.
Demonstrating Leadership and Communication Skills
Soft skills are essential for Agile and Scrum professionals. They should be able to define clear product goals, measure team progress and meet client needs, keep teams motivated, and explain the choices made to the various stakeholders.
In Conclusion
Calling for external support for your product owner does not reduce your control over your backlog. It empowers your team and increases your time-to-value by enabling you to meet your targets without the hassle and focusing on your core business. Product Ownership is a time-consuming yet crucial part of your business strategy. By outsourcing it, your development teams will thrive while your Scrum expert PO provides detailed functional requirements and listens to their feedback.
With health tech startups being so heavily software-dependant, investing in the right PO support can change the game. Contact Sphere today and let's work together on fulfilling your product ownership needs.