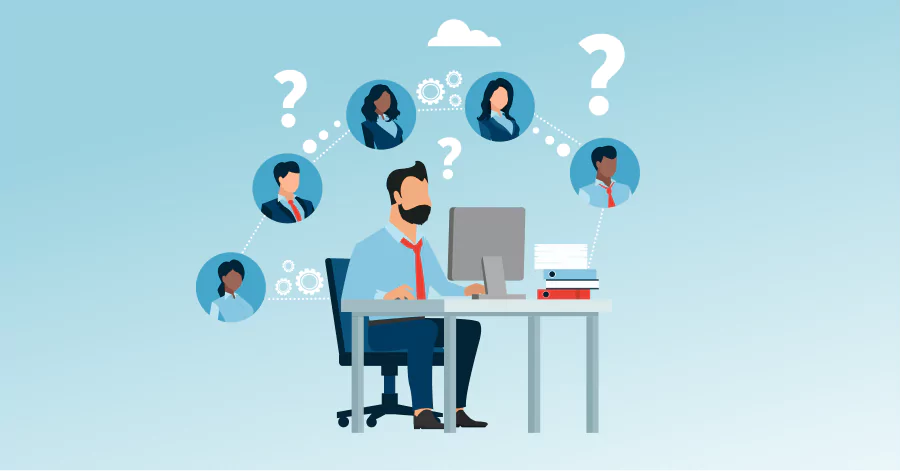 How to Choose a Staff Augmentation Company
Staff augmentation is an IT outsourcing business model that allows businesses to expand the capacity of their existing teams. When implemented well, it can empower companies with added productivity and expertise. Due to that, choosing the right staff augmentation company for your needs is essential.
We've outlined essential steps you should consider before settling on a staff augmentation provider.
Key Steps of Choosing the Best Staff Augmentation Provider for Your Needs
1. Define Your Staff Augmentation Needs and Expectations
Before you start looking for a staff augmentation company, get as granular as you can in regard to your team's needs. Identify the areas where your team requires assistance and what you expect from the partnership.
Below is a list of topics that you should consider before searching for a staff augmentation company:
Which skills does your in-house team lack? Are these skills needed for the entire duration of the project or for a specific task or stage of the project?

What budget can you allocate toward staff augmentation?

What hourly rate are you comfortable paying for skilled augmented staff?

How long do you expect the project to last?

Which industry-specific characteristics must your augmented staff match?

What vendor features are indispensable to you and your project?

What are your organization's core values and culture?
Once you've outlined your organization's most essential outsourcing requirements, you can proceed by searching for a suitable vendor. They should possess the tools, experience, and expertise necessary to help your business remain competitive and meet your business objectives.
2. Research Potential Staff Augmentation Partners
You should aim for a staff augmentation company that can provide your organization with the necessary IT staff. In addition, they should be able to handle any challenges that may arise during a project.
Therefore, it is crucial to assess their experience and expertise in your particular industry. This will ensure that they are familiar with the specifics and best practices relevant to your project. It will increase the chances of project success.
To assess if a staff augmentation partner is a good fit, evaluate them as you would vet a potential full-time employee before hiring them. These are some steps you can benefit from:
Review their expertise and tech stack

: Ensure that the staff augmentation provider you're considering has experience in your industry. Moreover, research what tools, technologies, and platforms they have experience using and whether they have the necessary licenses to work with them.

Look through case studies and work portfolios

: These can be great examples of working styles and approaches. A staff augmentation company with extensive experience will have a solid past work portfolio and various successful

case studies

. They should generally be available through their website. However, if you can't locate them, don't hesitate to inquire.

Look at reviews and testimonials

: Read the reviews and testimonials on the staff augmentation company's website, but don't stop there. Seek reviews and testimonials on third-party review sites like

Clutch

. They should provide a more impartial view of the services they provide.

Ask for past references

: Last but not least, you can inquire about references from past clients. Consult with them to determine their level of satisfaction with the services the vendor provided. Read reviews and testimonials about your vendor on the staffing firm's website and through impartial third-party review sites like Clutch or Glassdoor.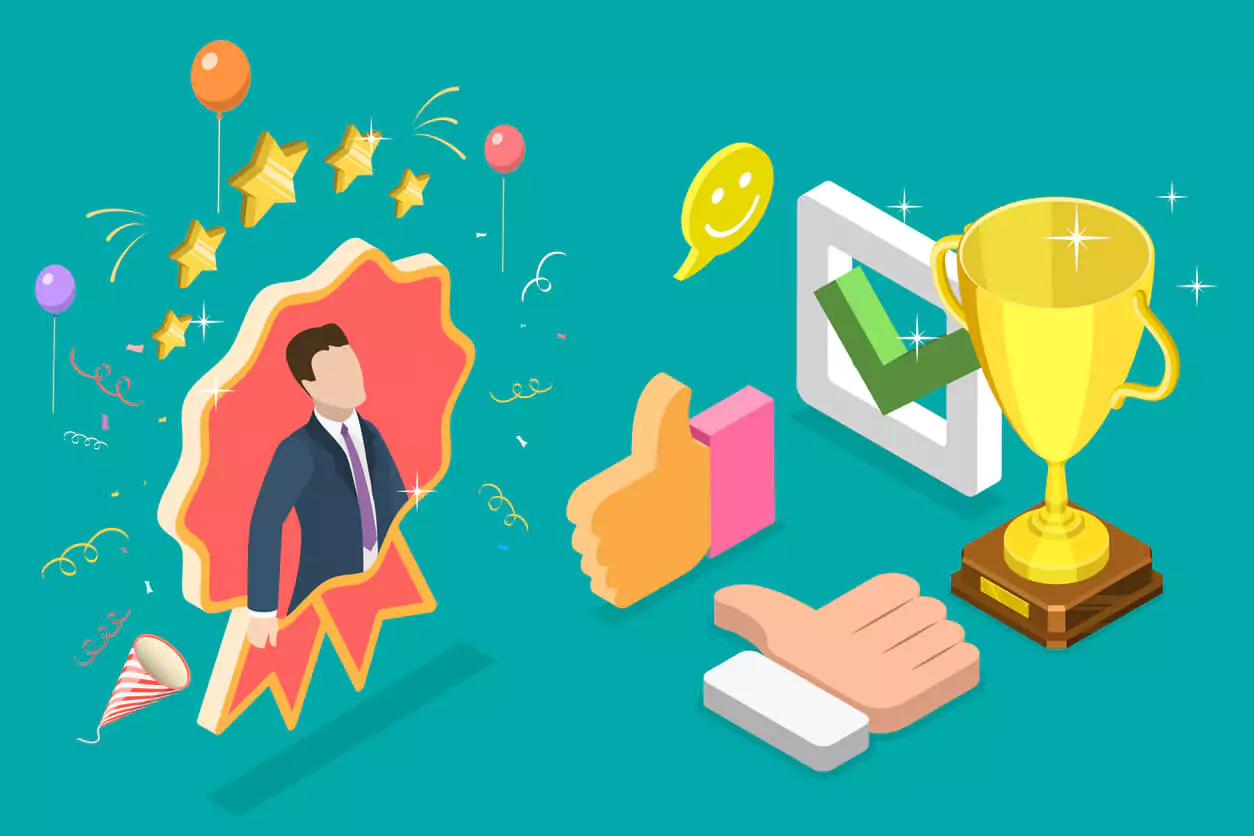 3. Conduct Interviews
We advise that you schedule introductory interviews before proceeding with a contract. Interviews can help you identify potential issues, such as language barriers, cultural differences, interest in your project, and similar.
If you intend to employ multiple contractors from a single staff augmentation company, arrange a group interview. Since you will be closely working with these individuals, a group interview can serve as a preview of this collaboration. In addition, you'll be able to evaluate not only their suitability for your team but also their ability to collaborate effectively.
To conduct a successful group interview, prepare beforehand. Brainstorm interview questions and tailor them to the particular role and technologies involved. This can help you assess the candidates' interpersonal skills and provide each of them with an opportunity to express their thoughts during the interview.
4. Vet the Staff Augmentation Company, as well as Its Talent
Many business leaders focus on vetting the staff augmentation company itself. Yet, performing a thorough vetting process of the talent you intend to hire is perhaps even more important.
It isn't uncommon for staff augmentation vendors to excel in initial interviews and present their company's value. But, when it comes to doing the job and delivering upon their promises, they can fail to do it.
Therefore, it's crucial to address the candidate screening process as meticulously as you would when seeking a full-time employee.
Review their skills and expertise. You may even want to arrange a meeting between the potential augmented staff and your existing in-house team. You'll have an easier time assessing their compatibility and the ability to communicate effectively.
In addition, look into the security compliance measures that the staff augmentation company adheres to. When in doubt, you can also conduct your own background checks of the talent you wish to hire.
5. Assess Language Skills and Cultural Differences
Your in-house team and your augmented staff will be working closely together. It's possible that your development team will be comprised of individuals from diverse cultural and linguistic backgrounds.
To ensure successful collaboration between your in-house team, project managers, and outsourced talent, communication is key. Thus, it is essential to have a smooth cultural and language fit.
A trusted staff augmentation provider will help you identify the most suitable talent for your needs. However, it can be beneficial to perform your own due diligence, too.
Ensure that your augmented and in-house staff will be able to communicate both in verbal and written form. In addition, look into potential cultural differences and address them during the augmented staff onboarding process. This can help you maximize the chances of smooth communication and manage work more effectively.
6. Negotiate Contract Types and Delivery Schedules
Some staff augmentation companies only offer generic work agreements or standardized contracts for their services. They may not cater to the specific needs of your company nor establish adequate security agreements. Such an approach may be a sign of ingenuity or a lack of the necessary expertise and resources to handle the project effectively.
To maximize the success of your software development project, pick a staff augmentation firm that follows well-established processes. They should be able to customize work agreements to align with your company's business needs.
7. Pick the Provider that's Right for You
Ultimately, the goal of staff augmentation is to provide your in-house team with additional talent. They should be working together on a common goal that benefits your organization.
Some vendors follow generic approaches that limit your flexibility and creativity, thus leading to possible delivery issues. Others may work with mediocre talent that they charge premium prices for.
To find your ideal staff augmentation company, take your time to evaluate the company, its contractors, and its past experiences. Thoroughly research potential vendors' expertise and work practices, as well as security standards and contract formalities. By following these tips, you can identify the best outsourcing partner to meet its unique business needs.
Sphere Partners As Your Staff Augmentation Company
Your choice of staff augmentation company will ultimately determine the success of your project. Partnering with an established and reputable staff augmentation company like Sphere Partners can significantly increase your chances of a positive project outcome.
With over 15 years in the industry, we have a wealth of successfully completed projects and a 97% client retention rate. With a wide global pool of over 300 developers, we are confident that we can meet your needs and expectations. Schedule a consultation to get started.