Technology events in US to watch out for in the latter half of 2022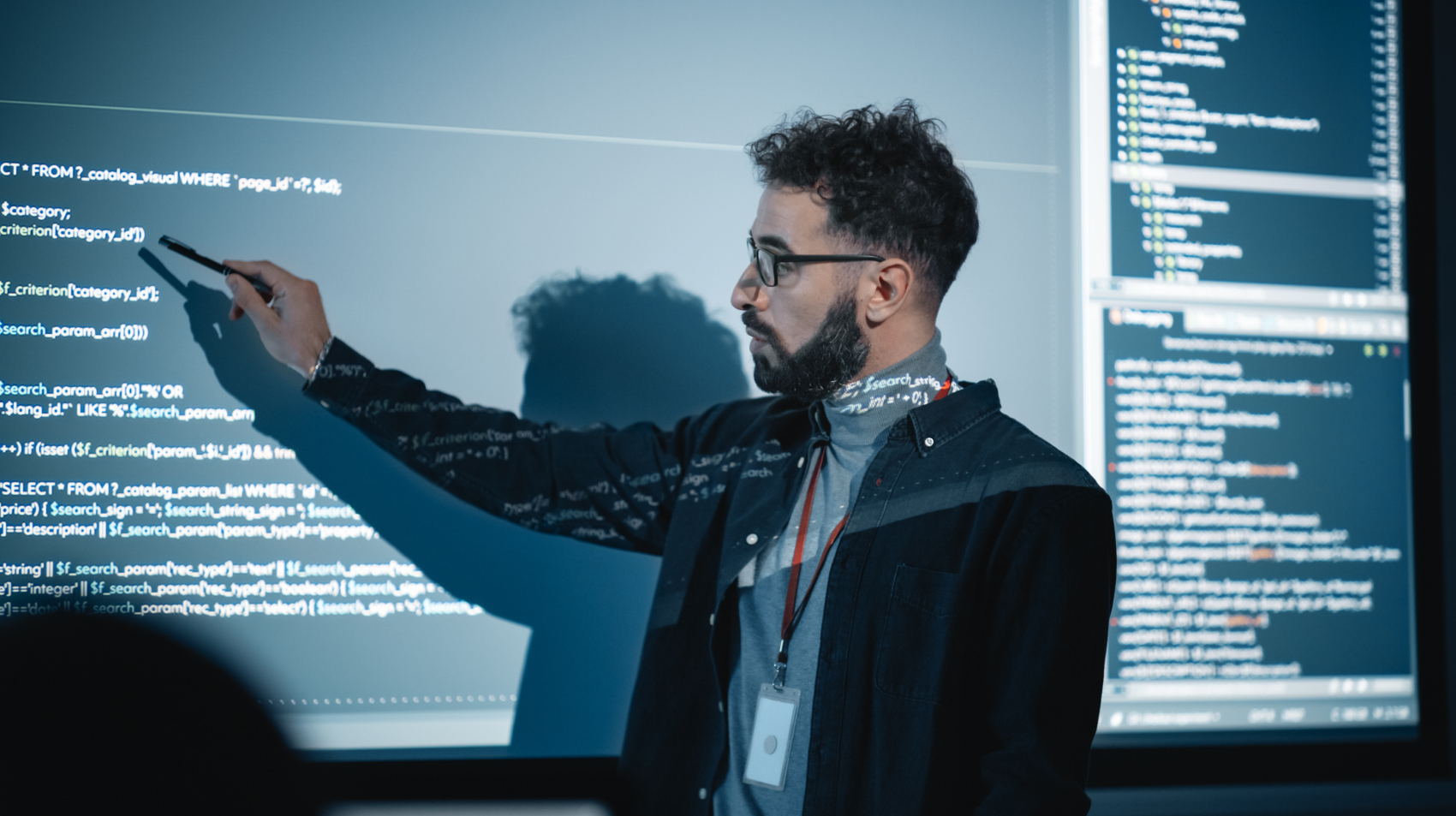 It's hard to tell which is moving faster nowadays – the brisk pace of the 2022 calendar year, or the pace of technological innovation at large. Either way, we're already at the midpoint of 2022 – yet as far as United States technology events are concerned, this year is far from over.
From specialist developer events to deep-dive cybersecurity expos and innovative ecommerce meetups, you'll find that the American technology events roster is pretty packed.
Here are some of our recommendations for what promises to be a stellar send-off for the second half of 2022's tech evolution.
July 22-24 – A New HOPE, New York City
Wryly sharing its name with a certain seminal Star Wars movie, A New HOPE is actually short for Hackers on Planet Earth – and it's 'new' because it's shifting venues from Pennsylvania to New York City.
Taking place at St John's University in New York City, this is the latest in a series of developer events designed to push forward the discourse on ethical hacking and cybersecurity best practices.
Speakers at A New Hope include freedom of information journalist Emma Best, MRI research engineer Douglas Brantner, data analyst Giulia Corona and TV-B-Gone hacker turned inventor Mitch Altman. This is just a handful of speakers though – these technology events attract dialog from every corner of the community.
A New HOPE will also feature workshops in evading social engineering, better understanding of the Fediverse – a more socially inclusive and less advertisement-saturated internet – as well as tips on how to effectively conduct freedom of information requests that get you heard.
August 6-11 – Black Hat USA, Las Vegas
2022 marks the 25th anniversary of this hackathon turned cybersecurity training symposium, itself keenly anticipated among developer events worldwide. While virtual attendance is possible, Black Hat USA is welcoming in-person infosec enthusiasts to join the discourse in Las Vegas.
A big draw for Black Hat USA when compared to other technology events in the United States is the comprehensive training courses on offer – each headed by leading minds in infosec and cybersecurity, if not reformed hackers themselves.
These include Advanced Hacking and Securing Windows Infrastructure, as well as Adversary Tactics – Mac Tradecraft. However, make sure to check out the briefing developer events throughout Black Hat USA 2022 too, where leading infosec best practices, emergent technologies and white papers detailing new vulnerabilities are explored.
September 28-30 – Mobile World Congress, Las Vegas
As anyone experienced in technology events knows, the Mobile World Congress (MWC) is hardly the purview of cellphones and flashy new handsets alone. Sure, those will be in plentiful supply, but so will the best and brightest of breakthrough tech innovations – from leaps forward in AI and robotics, to the evolving capabilities of cloud computing and the promise of 5G connectivity.
In fact, the main pillar themes for MWC in 2022 – taking place at Las Vegas Convention Center – include cloudnet tech, the Internet of Everything, the ongoing quest for mainstream 5G connectivity worldwide, and the broader tech horizon.
Naturally, developer events for app programmers and designers will be plentiful too – yet the keynote speaker list reads like a Who's Who of the leading minds in technology today.
They include Nokia CEO Rajeev Suri, Viacom CEO Robert Bakish, Mozilla Foundation CEO and chairwoman Mitchell Baker, and Amy Emmerich, Global President of Refinery29.
29-30 September – White Label World Expo, New York
White Label World Expo technology events take place worldwide throughout the calendar year – and following a successful showcase for the ecommerce sector in Las Vegas in May this year, the event is moving to the Javits Center in New York City to end September 2022.
Entrepreneurs and marketers flock to the event to shake hands and negotiate new logistics and inventory deals – but it's popular among those attending developer events also.
The growing trend of ecommerce worldwide takes plenty of tech to run, and that means this event features new breakthroughs in not only how best to market to consumers – but also what innovations best deliver the goods to those ever more demanding buyers.
As such, keynote speakers at White Label World Expo in New York this September will appeal to both avid attendees of technology events as much as they do entrepreneurs, startup moguls and marketing gurus.
They include Kate Osberg, Head of Global Retail Partnerships at Google, as well as Rose Jia, Head of Growth Marketing for Amazon Grocery – among some 200 seminars total, covering every aspect of ecommerce and the technology empowering it.
November 1-3 – Open Data Science Conference, San Francisco
As far as in-depth and hands-on developer events are concerned, the Open Data Science Conference (ODSC) is a fantastic way for technology enthusiasts of every level of confidence and experience to network and grow their skill bases.
With hands-on workshops throughout the three day technology events in the Hyatt Regency Hotel in San Francisco, California, ODSC touches on every element of how data science shapes our lives – from cybersecurity to machine learning, as well as the always-topical subject of responsible artificial intelligence development.
One of the more popular technology events embedded within ODSC itself is the Bootcamp – an intensive few days of learning and knowledge application that covers a wide number of bases. Applicants can learn Python coding and Spark data wrangling, as well as frameworks like Tensorflow and deep learning through advanced neural networks.
Mark your calendars for technology events across the US
While virtual seminars and digital developer events remain a popular way to network and grow your circle of allies, technology events across the United States are embracing the power of a solid handshake and in-person conversation to keep pushing technology forward.
In an era in which uncertainty almost seems the norm, these events aim to help tech professionals of every level understand breakthroughs in cybersecurity, advances in machine learning, the latest capabilities of new devices coming onto the market – or simply the best way to position an ecommerce store for maximum profits.
Mark your calendars – we're in for a busy six months!