Winning the IT Battle with Offshore Team Staffing
By 2022, the demand for advanced technology skill sets will exceed the supply of workers with these skills creating a shortage of 900,000 professionals in the U.S. alone.
This talent shortfall is projected to represent approximately 1.4 billion hours of lost productivity each year.* If each of these hours is valued at a blended average of $100 per hour (a very conservative number), the U.S. is looking at an annual economic hit of minimally $140 billion dollars in lost opportunity. Additionally, the shortage of skilled technology workers is far from a problem only in the U.S. Because Israel, the European Union nations and other areas of the globe are deeply challenged as well, untold economic opportunity cost losses could become a reality.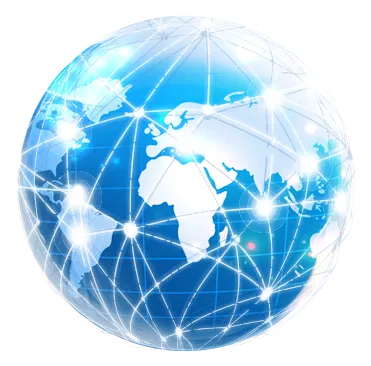 For the last few decades, the global technology industry navigated talent supply challenges quite effectively. The U.S. attracted science, technology, and engineering talent from around the globe to attend its world-class graduate schools.
Post-graduation, most of this talent became permanent residents and contributed to America's economy and technology leadership for years to come.**
Additionally, much IT work was compartmentalized, and professionals became deeply specialized in specific technology functions like JavaScript, jQuery, AJAX, HTML, and even specific SAP modules. These segmented and specialized skills were much easier to outsource to offshore teams in lower-wage parts of the world.
However, the landscape has dramatically shifted.
Instant Download: How an Effective Service Desk Improves Productivity & Operations
First, uncertainty in immigration policy is severely impacting the number of international students and professionals the U.S. is attracting. International student enrollment is wavering and companies' ability to secure H-1B visas to offset the lack of available U.S. technology talent is no longer a dependable strategy.
And, the nature of IT work itself has changed. An increasing number of more mundane IT tasks are being automated, and IT organizations are retiring many of the now obsolete specialized skill sets on which careers were built.
"IT's role has transformed from build-and-deploy to imagine, tackle business problems, structure solutions, and design," commented Leon Ginsburg, CEO of Sphere Software. "The needed new roles typically require skills different from those needed in the recent past. The merging of technology disciplines in many cases requires the mastery of adjacent skills and collaboration rather than deep silos of specialized expertise."
According to Ginsburg, to recruit and retain the IT talent needed, reimagining the talent acquisition and retention process is required. "Sphere Software has development centers around the world, and we service a very global client base. In order to keep pace and get ahead of our clients' needs, we have had to completely retool our approach to building effective technology teams," said Ginsburg.
Technology Talent Must Evolve
While many companies are battling for scarce technical expertise, they also need people with communication and interpersonal skills, which can be difficult to find in technology professionals. Although the need for communication and interpersonal skills has been identified for many years now, new skill sets have become even more important – creativity, mental flexibility and collaboration capability.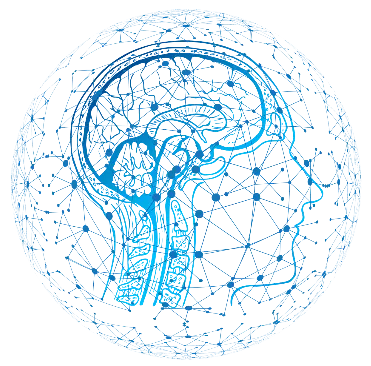 IT teams are needed to design products, services, and solutions that solve business problems and address market opportunities. These needs and opportunities are far from stagnating, so IT professionals who can continually conceptualize are in high demand.
On average, the "life" of a learned technology skill is about 8-10 years. IT professionals must have the ability to see different perspectives, learn new skills, and adapt to ongoing change.
With the increased pace of development, adoption of DevOps principles, greater definition of goals and KPIs, the ability to rapidly change is critical to teams. Even testing has become a center of excellence. When code moves into production in minutes instead of weeks, testing must be infused into every phase of development. And, with so many new tools hitting the market, Ginsburg believes "clients appreciate our ability to keep track of what's out there, what's best for the project, and what's the best way to let teams be more creative to achieve results faster."
Instant Download: Nine Proven Steps to Enhance Your DevOps Strategy
To effectively collaborate and influence people across multiple business functions and within their own IT department, IT professionals will need to nurture relationships and can connect and work with professionals in many different business areas. For yesterday's "build and deploy" landscape, effective communications were important to keep projects on track and to integrate client feedback. However, within "imagine, tackle business problems, structure solutions, and design" environments, creativity, mental flexibility and the capability to collaborate are essential.
A complete rethinking of how to design technology teams, including the technology teams within development firms has been necessary. "We employ more than 200 developers within our seven development centers around the world. Until very recently, we worked fairly exclusively to hire and retain developers with specific skills – Kubernetes, Ruby on Rails, Python, Java, .NET and numerous other areas of expertise," shared Ginsburg. "But, our clients' now need much more holistic and comprehensive technology solutions. We have worked and continue to work very hard to develop a system to meet these needs today and for years to come."
Software Development Firm Reimagines Talent Acquisition
Given the tremendous shortage of current IT skills within the global community of IT professionals, Sphere Software has re-engineered its approach to recruiting and retaining needed talent and skills.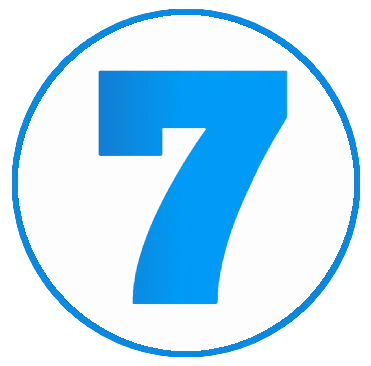 "We have implemented basic employee satisfaction measures like flexible workdays, vacation flexibility, and bonuses. However, basically every development firm or IT-based organization is offering these benefits, so it is not a point of differentiation as we compete for the best talent," said Ginsburg.
"What has helped us stand out is a completely new approach to employee career development. IT professionals know that their current skills will be obsolete within a matter of years. So, a firm that is dedicated to helping them to keep current while keeping their own organization current, is an employee of choice and very attractive to them."
"The days of cliché and half-hearted claims of valuing the professional development of team members is over in the IT world," commented Ginsburg. "There are simply not enough professionals around the world with the skills in demand. At Sphere, we knew we needed to become dedicated to creating the talent we need. This approach has helped us stay viable and ahead of our competition." With Offshore Team Staffing Services Sphere has created a seven-part IT talent development system; reimagining the talent acquisition and retention process for Information Technology.
As a result, Sphere has created a seven-part IT talent development system.
Instant Download: A True Partnership - How Sphere Helped Gett It Done
Talent Pipeline Development: Multiple talent pipelines are necessary. Sphere works with local universities, trade colleges and even high schools in some cases to foster interest in the exciting IT profession. Their experts do guest lectures and classroom visits to schools, colleges, and universities around the world. Additionally, they have created a dynamic internship and apprenticeship program.
Communication: Employer branding and marketing has moved into the forefront to communicate Sphere's vision of the IT profession, including the advantages of working for Sphere.
Events: Sphere formed a non-profit organization called TechDebates that helps technologists find jobs. With events in Chicago, Zurich, Austin, Kiev, Kharkov, Tel Aviv, and other global tech-centers, the organization is introducing developers and other technical talents to opportunities, success stories, networks, and jobs.
Thinking Differently About Team Member Potential: Especially in the newer areas of IT, there are simply very few professionals with high levels of competency. Increasingly, Sphere is looking for team members who want to and have the capacity to learn new skills, rather than focusing solely on recruiting candidates with existing skills and experience. As part of the on-boarding process Sphere's developers are assigned to one of several established tracks which best correspond to their experience and professional aspirations. Once in the track, employees are given opportunities to learn new skills on internal company sandbox projects, external training programs, webinars, and eventually are placed with a client, under the supervision of an experienced team leader.
A Culture of Development: Sphere has enhanced its culture of employee development and learning. Rather than ongoing employee learning and development is an abstract talking point for quarterly meetings, it is now deeply embedded in their day-to-day operations. This ongoing learning takes several different forms including formal training classes, online courses, and peer-to-peer knowledge sharing. Sphere team members are also regular participants in TechDebates – a monthly knowledge sharing event where CTOs and experienced technologists educate and debate the merits of various technologies and approaches.
Team Member Development Plans: An aggressive employee development plan process has been created and implemented. Team leads sit down with each of their team members minimally every six months to review their current knowledge base and skills sets and have a collaborative discussion as to what is next for them. Employee development plans are based both on the needs of the firm and the interests of the employee. These plans include formal training, peer-to-peer knowledge transfer, apprentice-style learning, and self-guided study.
Culture of Continuous Learning: A culture of continuous learning is deeply embedded within their management team. The team is virtual. While this approach gives Sphere a global presence and quickly immerses the team into a multi-cultural environment with comfortable work conditions, care must be taken to include everyone in the face-to-face discussion. A remote work environment also encourages new forms of collaboration and an openness to new tools, new methods, and new approaches. In addition, hours are always available for ongoing education and skill development – in fact, continuous learning is an integral part of Sphere's culture and values.
How can Sphere help you win the battle for Information Technology talent?
Are you ready to accelerate success, shatter technology constraints, remove technical/staffing bottlenecks, drive new revenue and mitigate the risk of growth? As your business grows, you'll need a technology partner as flexible as you are. That's where we come in. Sphere's engagement models are simple and adaptable – everything we do is designed to accelerate your business and remove technical constraints and staffing bottlenecks.
DEVELOPMENT SQUADS
Technical staff augmentation and product teams.
INSTANT TALENT ACCESS
Access to senior expertise such as architecture and UI/X design.
PRODUCT TEAMS
Delegate delivery & iteration of a defined product or project.
A QUICK PILOT PROJECT
Have an idea or bottleneck and want it addressed ASAP?
ADVISORY SERVICES
Specialized technical project leadership & advisory.
START-UP CO-BUILDING
Need a go-to-market and development partner?
Looking for a remote team of workers that bring a diverse set of skills to bring your vision to life? Learn more about our teams on-demand here and contact us today.
*Transfuse Talent and Culture: 2018 global CIO survey, chapter 4, Deloitte, August 8, 2018
** Source: Bureau of Labor Statics, 2018 Science & Engineering Indicators, National Science Board, National Center for Science and Engineering Statistics (NCSES)