Healthcare Technology Co. Drops Conventional Platform, Scales with Google Cloud Platform
Headquartered in the UK, this healthcare technology company provides a growth engine tracking platform that seamlessly collects and transforms clinical notes into real-world evidence, for research purposes. Spanning individual practitioners, to large, multinational organizations, the company enables healthcare providers the ability to build, scale and manage their own personalizations by incorporating social messaging and outcome-driven analytics into daily business activities.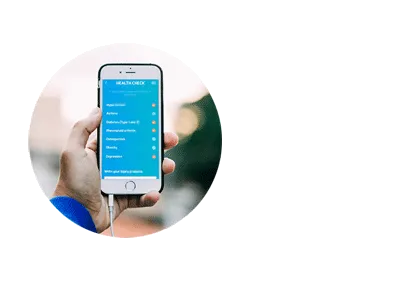 The Challenge
As technologies and consumer needs changed, the healthcare technology company needed to apply new features and an improved user experience to its platform. However, since the platform had overgrown its initial implementation — built on a conventional Ruby on Rails app, this proved implausible. To find a solution, the company sought consultancy from Sphere Software.
After Sphere conducted a deeper discovery and analysis, it was revealed that the following issues needed to be addressed.
UX and System Responsiveness: To achieve an improved UX and system responsiveness, the Sphere team proposed to implement single page application and separate logic from the backend.
Deployment and Scalability: Since the application was placed on a single bare metal server, issues in scaling arose.
How We Solved It
To resolve the challenges with the Ruby on Rails-based platform, Sphere decided to migrate the platform to Google Cloud Platform.
The migration project would be divided into two phases:
Separate the apps to several services that were defined by the business logic and responsibilities.
Transition all of services into a single Kubernetes cluster under the GCP infrastructure.
Dividing the project enabled Sphere to achieve better scalability and fail tolerance of the app. By performing routine work of containerization and splitting the app, Sphere is able to identify areas that can be scaled independently and improved separately, without affecting the main app and business logic.
The Results
With a new GCP platform implemented, the healthcare technology company is now able to achieve unlimited personalizations to the UX, to satisfy its customer base. The GCP scales seamlessly, responsive to improvements, new features and functionality.
The Sphere team implemented Kubernetes cluster for this project, and created a simple flow that allows the company to have an environment in a very short time. All of these improvements not only reduce time to market (and development time), but helps the business save on costs by applying best practices and GCP infrastructure.