Innovate Faster
Are you seeking for a mobile app development partner with extensive experience in strategy, design, and development for iPhone and Android apps?
Sphere can help you accelerate your digital journey with apps that delight users and keep them coming back for more.
Find the Talent you need Sooner
Eliminate staffing bottlenecks and rapidly acquire the deep technical expertise you need to accelerate product launch with access to Sphere's on-shore experts and a global delivery team.
Experienced Development Teams
Mobile technologies have revolutionized the global economy. Sphere Partners has been developing custom mobile applications for some of the most successful companies. With expertise in full stack mobile and web application development, we know how to bring the two technologies together into a single seamless platform. We provide a comprehensive approach to custom application development that is unmatched by our competitors.
Have an Idea for a Mobile App? We Can Build It.
Sphere Partners' specialize in the design and development of mobile apps that meet the growing needs of your growing company.
If you are ready to build a mobile application, let's talk. Sphere Partners' can help you with:
Project management (single point of contact)
Concepts and strategies
UI/UX design
Back-end implementation and integration
Infrastructure engineering & cloud computing
Deployment & maintenance
Support & optimization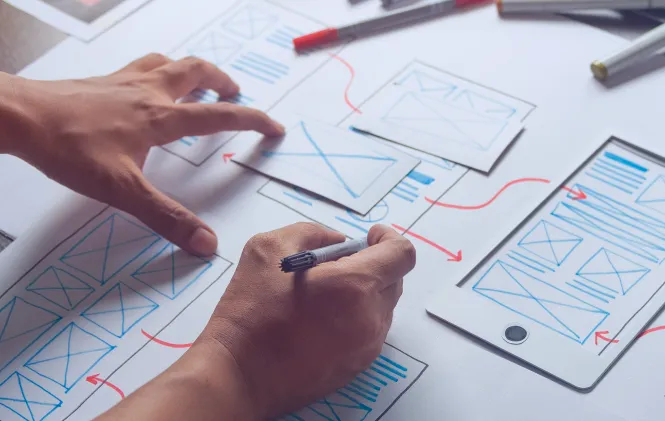 Technology Mobile Development Solutions
Mobile App Development

Users spend 90% of their time on mobile apps . With over a decade of experience building apps for start-ups, mid-size companies and Fortune 500 companies, we know how to delight mobile customers.
Domain Focused Apps

Apps connect the same way web applications do. They can use the same web security as a web application to access services, databases, and information. This way, domain focused mobile applications can be seen as an extension of the web app paradigm.
Agile

Sphere is an agile development shop, experienced in producing short-iterations of working software for clients. To develop for the changing mobile landscape, you need a team experienced in short iterations with quickly changing requirements. Sphere's agile methodology allows us to do just that.
Extend Your CRM

Staff working in the field often need access to the CRM and other platforms. The Sphere team can help you extend ERP or CRM so they can get the information they need when they need it, on the devices that are most convenient - in the office or in the field. We specialize in developing intuitive, user-friendly apps that drive business outcomes..
Hybrid Apps

Hybrid apps are website applications disguised in a native mobile wrapper. Sphere's hybrid multi-platform apps come together quickly. A single code base for all platforms enables cost effective maintenance and smooth updates. Additional leverage is gained by using widely available APIs to leverage the gyroscope, accelerometer, and geolocation features.
Prototypes

As soon as client-facing requirements are defined, your team tackles your project and provides you with a functional prototype. As our partnership continues we provide dev and testing, as well as release to public/private distributors.
Why Sphere?
We have extensive experience building mobile apps our customers LOVE. Our dedicated team has built full stack Android and iPhone apps for startups, mid-size firms and Fortune 500 companies. We know what it takes to engage mobile users, and our apps are behind some very big brands. We'd love to hear your idea and partner with you to create your next great mobile solution.