8 Mistakes to Avoid During Technical Due Diligence and Mergers & Acquisitions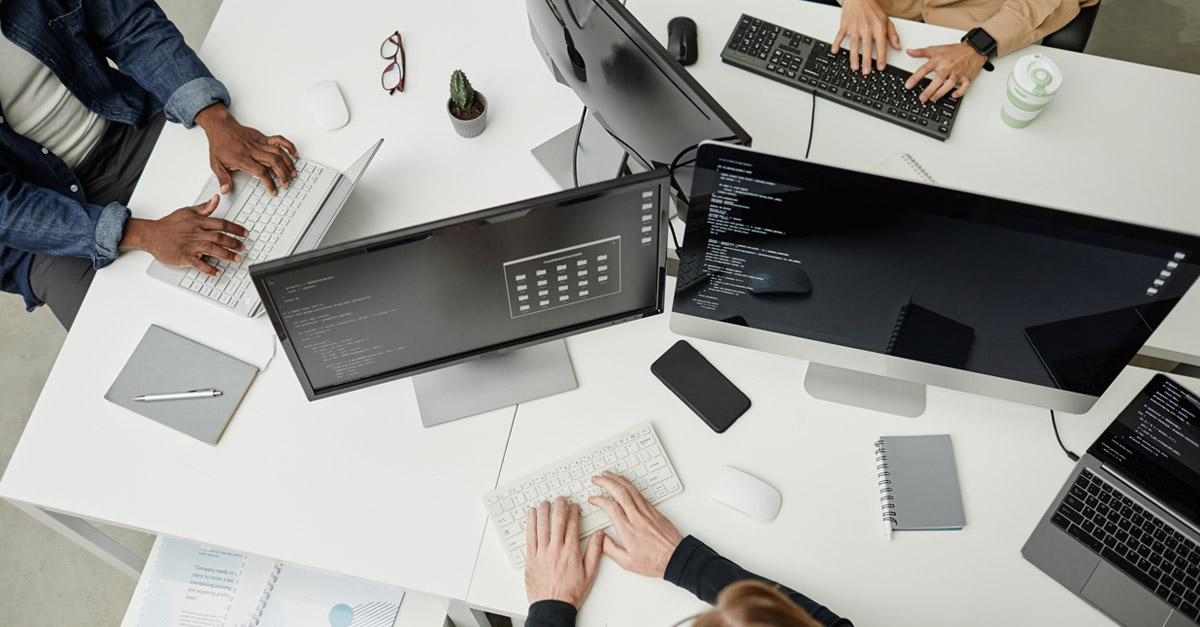 Technical due diligence (TDD) is a comprehensive assessment conducted to evaluate the technical aspects and feasibility of a project, company, or investment opportunity. It involves a rigorous examination of the technology infrastructure, systems, processes, and intellectual property to determine their current state, performance, and potential risks. Technical due diligence serves as a vital step in making informed decisions regarding a possible merger, acquisition, investment, or partnership. By providing a clear understanding of the technical capabilities, vulnerabilities, and growth opportunities associated with the target entity, our team at Sphere can help you determine if your potential investment in acquiring a company or its software is sound. 
Through meticulous analysis and evaluation, technical due diligence aims to minimize risks, uncover hidden issues, perform a thorough code review, and ascertain the alignment between the technical aspects and the strategic goals of the stakeholders involved. By considering both the current state and future potential of the technical aspects, this process enables informed decision-making and fosters successful outcomes in complex business scenarios. 
Our experienced team of software engineers, assessors, and senior staff at Sphere have performed TDD for leading corporations across a wide array of industries. We have some tips to share to ensure you get the best TDD service possible. 
By avoiding these eight mistakes many companies make during technical due diligence, you can ensure your investment or purchase is going to be a good opportunity:
1. Does Your
TDD
Provider Assess
Everything
for Your
Merger & Acquisition
?
Technical due diligence has to be thorough and needs to assess every part of the prospective company from every angle. This means the company you hire to perform your TDD can't just evaluate the technical specs and perform a code review of a company's IP. Rather, your TDD provider needs to assess the prospect in a holistic manner evaluating schema, patterns, documentation, designs, performance statistics, data, interviews, security, and more. 
At Sphere, our technical due diligence process involves applying our clients' goals with what needs to be evaluated. We will assess the technical specs, give an overview of the code review we performed, and bugs of a prospective IP or technology. Additionally, we can evaluate the team at the prospective company, identify critical needs and mistakes, and determine whether or not they're being addressed yet. We'll also look for areas that will cost a lot to remedy and areas that are already being addressed and won't involve a lot of risks to fix. Overall, you want to ensure your TDD assessor company takes a deep dive into your prospective company to de-risk the company, its tech, and its employees in their entirety to be sure your investment or purchase is sound.
2. Do You Have a Solid
TDD
Goal?
Before entering into TDD with an assessing company, make sure your company has a true goal of what you want to achieve with your investment or merger/acquisition of the prospective company and/or its tech? With a goal in mind, TDD can be procedurally performed by your assessing company to determine what will be inexpensive to remedy or is already where it needs to be; what will be mildly expensive but still fixable, and what can be worked on and may be costly. 
Without goals in place to begin with, your TDD assessor will not have a clear set of standards by which to gauge whether or not the investment is worth it, so setting goals beforehand is absolutely imperative.
3. What is the Spectrum of Changes Needed?
When evaluating a prospective company, your TDD assessor needs to ensure they provide you with a full understanding of the necessary changes needed to invest or attain what you're seeking. Sphere's team of technical software engineers doesn't only give you a thorough evaluation, but we also break it down into layman's terms to clarify the needs for anyone on your team. In this case study, we helped our client to evaluate the software and systems of a B2B transportation hub's technology and assisted them in the successful acquisition of said technology. 
4. Strengths vs. Weaknesses
Many companies looking to invest or acquire another company or piece of tech are so focused on the acquisition that they can lose sight of what may be the downsides of the investment. Sphere's team of software engineers creates a comprehensive report to ensure you know the strengths of the technology you're looking to acquire as well as the weaknesses. We break down each weakness individually so you understand what it may cost to fix it. 
5. Evaluate the Scalability
Oftentimes, TDD evaluations end at the acquisition of the product or company, but Sphere makes sure you have an understanding of the systems' performance capabilities. Our team evaluates any possible investment or software on a present and future basis with regard to the goals you set up with us. We want you to be successful after your investment and make sure the product or company can scale with you. 
6. Is it Secure?
TDD must include a full understanding of how secure the company's tech is and if it can be brought up to a secure-enough status for you to acquire it without worry. Our software engineers evaluate based on software quality standards, access protocols, login protocols, and many other factors to give you a thorough assessment of security safeguards or risks. 
7. Don't Forget the People
When you are looking to acquire a company and keep some or all of its employees, TDD evaluations may include a process by which we interview and assess the employees you may be working with or acquiring – this can be a simple process that will save you headaches down the road. 
A Successful
Technical Due Diligence
Process
When choosing a TDD assessor to work with, make sure they follow the steps in this list and that their reports and information thereafter are super organized and detailed. Sphere's team of software engineers and evaluators creates documentation so your company has the information it needs to pursue acquisitions and investments with as much information as possible. We are here to work with you after the acquisition is complete as well and will partner with you to help the transition go smoothly. 
To discuss TDD with our team, please contact Sphere today.