Seven Low-Cost Projects to Increase Efficiency & Profitability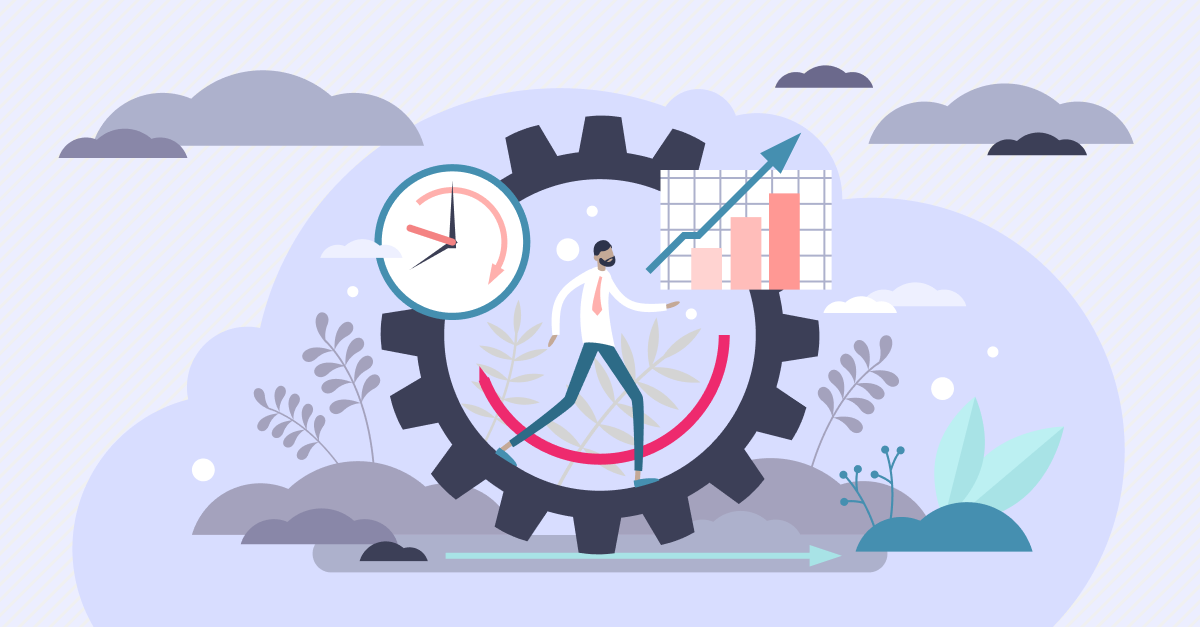 By Jeb Buddecke, Director of Enterprise Applications at Sphere Partners
Ask any organizational leader about their business, and they'll tell you what their company does: their products, services, vision, market share, and expected growth. But do these leaders know how their companies get things done? This refers to operational efficiency, which means delivering high-quality products/services using fewer resources. If a company wants to enhance its profitability, then the following seven projects are a must.
There are plenty of opportunities for businesses to increase efficiency and ways to improve project profitability in their operations, finances, and technology usage. Here are the top seven areas that your business can evaluate to boost efficiency and profitability.
1. Business Processes 
Consider the tasks that go into creating your product, from sourcing raw materials to meeting customer expectations. Document all your processes; otherwise, you lose much-needed reviews and improvement opportunities. 
Process documentation ensures consistency and clarity since you standardize your operations. It also minimizes delays or errors if certain team members leave the company or become indisposed. Documented processes mean that anyone can complete tasks without missing a beat. Review your procedures regularly to know which tasks add value for your business and customers and which are wasting valuable time and money. 
2. Personnel Management 
Look at your team critically rather than emotionally and evaluate whether they're the right people for your company. 
You want the correct number of qualified people doing what they're good at and getting adequate compensation for their work. This point of view is challenging for small businesses where employees bond over relationship ties and time spent building the company. But to increase profitability, you may need to outsource non-essential tasks, let go of inefficient workers, and hire fresh talent. 
Managers in larger companies need to know when to hire new people. Strike a balance between overloading your employees, which leads to burnout, and underloading them, which leads to boredom, demotivation, and toxic work culture. Instead, rely on measurable KPIs to track their productivity rather than micromanaging. It's time to hire new talent when:
Your team constantly misses deadlines

Your team continually works for longer hours 

Experienced team members are stuck doing basic tasks

Customers keep complaining due to low work quality

Innovative ideas sit on the back burner

Your revenue slows down because of missed opportunities 
3. Integrate Systems 
Interoperability is critical to increasing efficiency in ERP and CRM software. Companies no longer have to use disparate systems, and it's easier than ever before to integrate applications that communicate across platforms. 
The key objective here is to increase information flow and communication, which in turn will eliminate bottlenecks and silos, decrease errors, and increase profitability. This also boosts productivity, generating more products over time while reducing production costs. 
4. Automation 
Manual, repetitive tasks can quickly immobilize your team–nobody wants to spend time doing a trivial duty manually when an application can automate it. Add human error, and you risk severe losses in efficiency and profitability. 
Consider automating most administrative responsibilities involved in your business processes, such as data entry, report generation, email notifications, quotations, and invoicing. Let your team focus on what they're good at, and let technology do the rest through AI and machine learning. 
5. Minimize Systems 
Suppose you run Microsoft 365 in your business. How many of their programs do you use daily? You may be surprised that you use less than half of the full functionality. Yet, you're paying a premium for your enterprise license every year. Now consider your CRM, ERP, accounting, and productivity systems, and you'll see plenty of unused functionalities. 
Choose a software vendor that meets your basic requirements, grow with them in the future, and utilize as many of their features as possible. Avoid purchasing and implementing new systems whenever you need new functionality. 
6. Overhead Expenses 
Review your current business costs to see where you can save money or increase efficiency. For example, renegotiate your communications contracts for better call and texting rates, or compare your internet service providers for various packages. In addition, evaluate your financial strategy to increase profitability. 
Go for short-term, high-margin projects that need less planning and administrative work but yield good returns. The fewer resources you'll need for your projects, the more efficiently your business will operate. Use the following strategies to save on your overhead costs: 
Go paperless to cut down printing costs 

Use debit instead of credit cards for business expenses 

Outsource a CFO to evaluate your budget and identify savings opportunities 

Embrace remote work to eliminate office rent, cleaning, maintenance, and utility costs

Check all your utility bills for errors and avoid overcharges and late fees 
7. Inventory Management 
The best way to increase profitability is to match your stock room with your website or ordering system. This eliminates dead stock, stockouts, and backorders, which stall your revenue and increase costs. You may discover that you have cluttered inventory, inventory that costs too much to carry, or gets lost or damaged during order processing. 
Choose an inventory management system with automation options to eliminate manual data entry. You can also increase efficiency by physically reorganizing your inventory to ensure that your products are easily accessible, clearly labeled, and safe to move in and out of storage.
Increase Efficiency with Sphere Partners 
These seven strategies are low-cost ways to increase efficiency in any size or type of business today. But it begins with a thorough business operation audit for an inside look at your company's functions.
Choose Sphere Partners to evaluate your business operations and guide your organization to much higher efficiency and profits. We offer enterprise platform solutions, custom software development, data and analytics, cloud services, and technology advice to transform your business. Contact us today for advice on increasing your business efficiency.