Commerce & Retail ERP Solutions | Acumatica Certified Partner
Acumatica, the Cloud ERP, enables you to seamlessly connect your storefront and back office, and increase customer satisfaction with a truly omnichannel solution. Automate every aspect of your business, while maintaining full control over running it your way.
Schedule A 1-on-1 Expert Consultation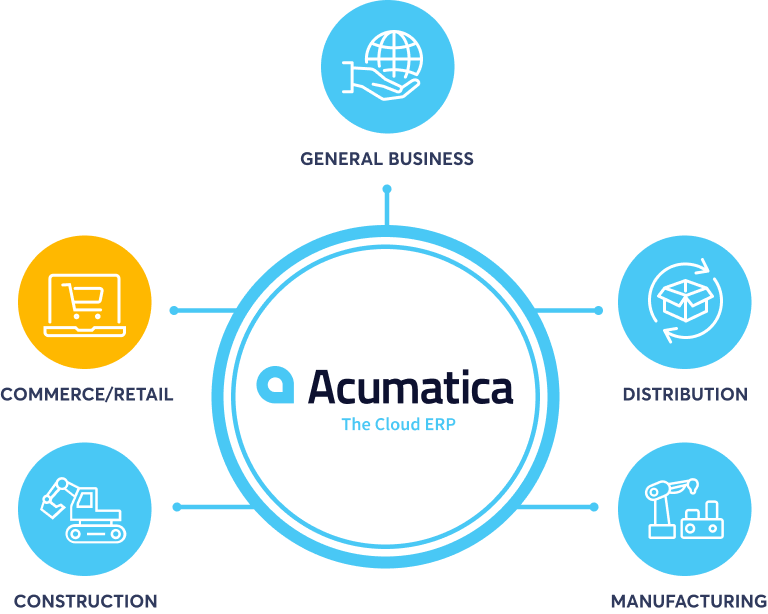 Why Acumatica for Retail and Commerce?
Acumatica Cloud ERP can be implemented for
YOU

— a customizable enterprise solution tailored to your needs.

Expand your business with a scalable, and mobile cloud ERP platform with open APIs enabling a two-way sync between customer-facing eCommerce sites, marketplaces, and POS devices.

Maximize ROI using a comprehensive suite of connected applications for inventory, multichannel sales orders, embedded CRM, financials and more.

Pay for what you use. With consumption-based licensing, merchants can extend the application to customers and external suppliers without any additional user costs.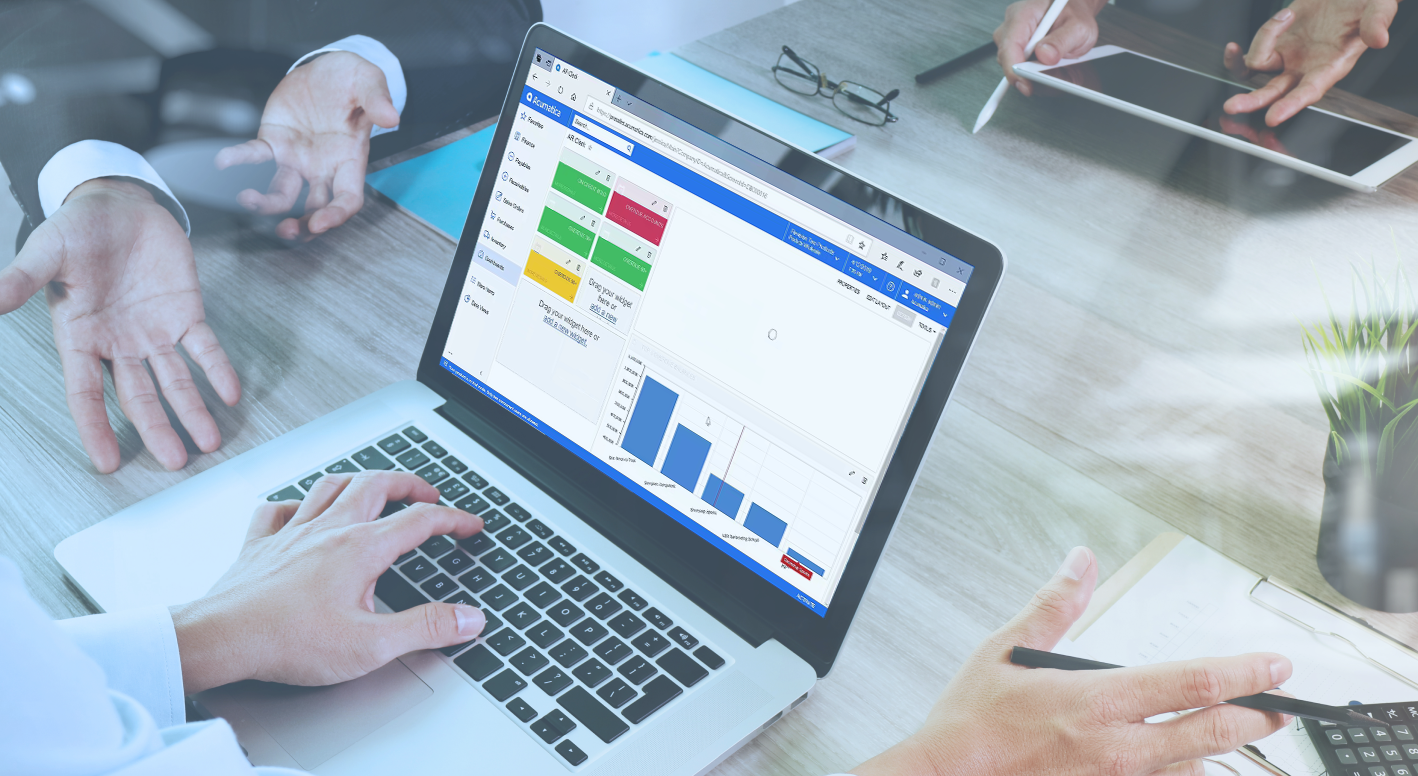 Acumatica Retail and Commerce Product Edition
Acumatica offers retail and commerce industry solutions. Take advantage of advanced features designed for your unique industry and business needs.
The Retail and Commerce Edition includes commerce connectors, inventory management, order management, and reporting applications, as well as other applications in addition you can choose to connect to adjust the system to your specific requirements.
Below are just some of the top retail and commerce applications in Acumatica, not the full list. Get a glimpse of what the retail and commerce edition has to offer!
Commerce Connectors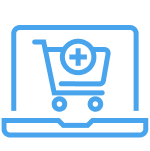 Acumatica includes native integrations with Amazon, BigCommerce and Shopify that can connect to your eCommerce storefront with Acumatica's financials, inventory, product information, and fulfilment. You get real-time, bi-directional data through a two-way sync, simplified promotions and discounts, and your product information syncs automatically.
Inventory Management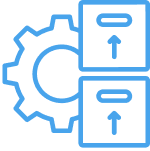 Simplify inventory processes with flexible item management, quality traceability with lot and serial control, and robust replenishment to balance supply and demand.
Sales Order Management

Acumatica's order processing software enables you to centrally manage sales activities, such as quote entry, order fulfilment, shipment creation, pricing, discounting, and stock status inquiries.
Reporting, Dashboards, and Data Analysis Toolkit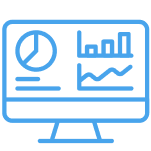 Gain real-time actionable insights into your organization to bolster decision-making with reporting tools delivering personalized dashboards. Get access to a single source of truth, multidimensional reporting and more.
Financial Management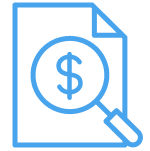 Gain real-time insights and full control of your bottom line across multiple entities, lines of business, currencies and countries. Get access to a single source of truth, automated workflows, and continuous compliance.
Customer Management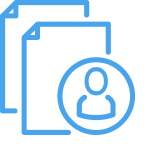 Acumatica's manufacturing suite includes a CRM to empower your sales, services and marketing teams with real-time visibility and insights. Get a 360-degree view of the entire business, empower your customers through online portals, and much more.
Customer Self-Service Portal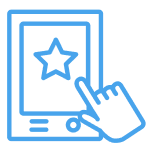 Empower your customers by offering a self-service portal to access information and perform key activities anytime.
Warehouse Management System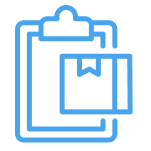 Streamline warehouse operations and transactions, effectively reducing errors, automating processes, and increasing productivity. Automated data capture ensures you're up to date, and simplified tracking helps your team get the information they need faster and work more efficiently, instantly seeing better results.
Acumatica BigCommerce Connector: Top Retailers' Choice
Acumatica offers a native integration with BigCommerce to connect your storefront with Acumatica's applications, including financials, inventory and fulfilment. Improve your customer experience, gain better insights into your business, and accelerate revenue growth within the unity of Acumatica and BigCommerce.
Some of the perks of connecting BigCommerce with Acumatica:
Full end-to-end visibility

Conveniently track performance of your BigCommerce site, with the addition of financials, warehouse and inventory related apps.

Up-to-date information

Ensure your BigCommerce site is showing up-to-date inventory and product information and all sales orders are updated in your financials and warehouse management system.

Native Acumatica BigCommerce integration

BigCommerce integration is built into Acumatica Retail and Commerce Edition, so you don't need to purchase an additional software.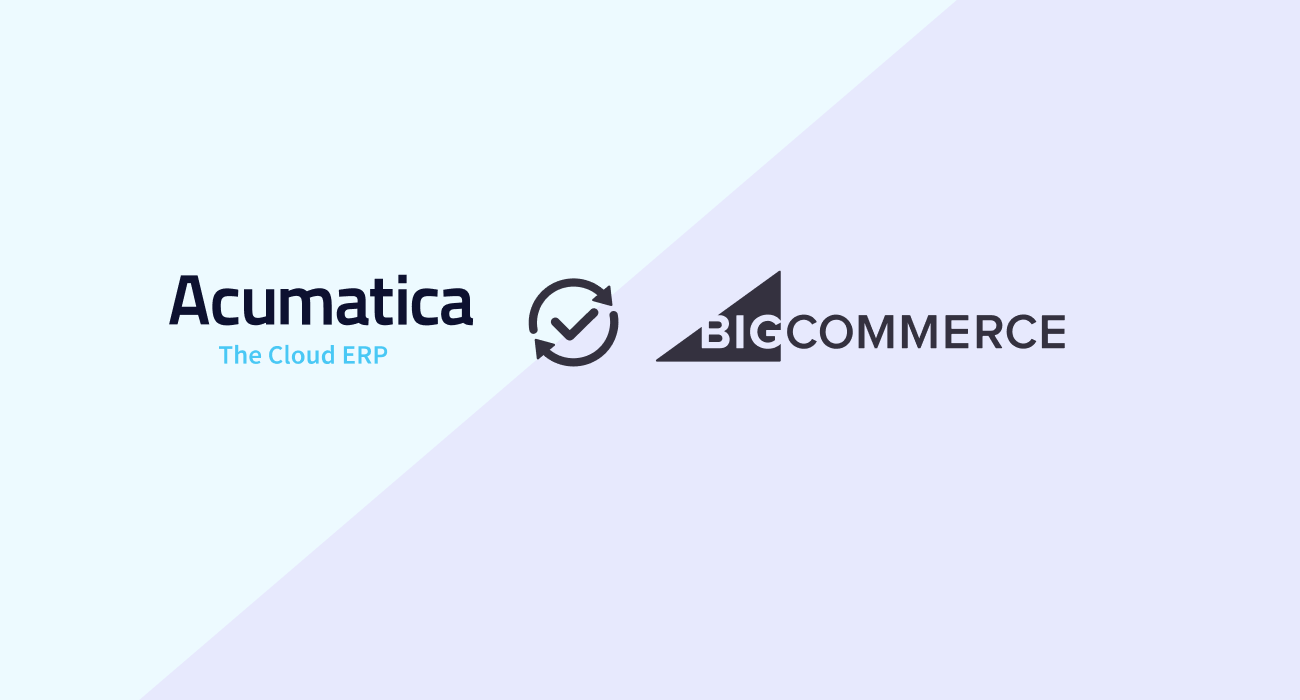 Sphere Partners is a certified Acumatica partner
We build custom ERP solutions for our clients, not pre-packaged services. We take time to understand your current setup and requirements and set you up with an Acumatica portal that is designed for you, with your specific needs in mind.
Our dedicated team of developers take a multi-stage and comprehensive approach with any installation. From discovery to launch, we guide our clients through every step of the deployment process to ensure a successful engagement. Every time.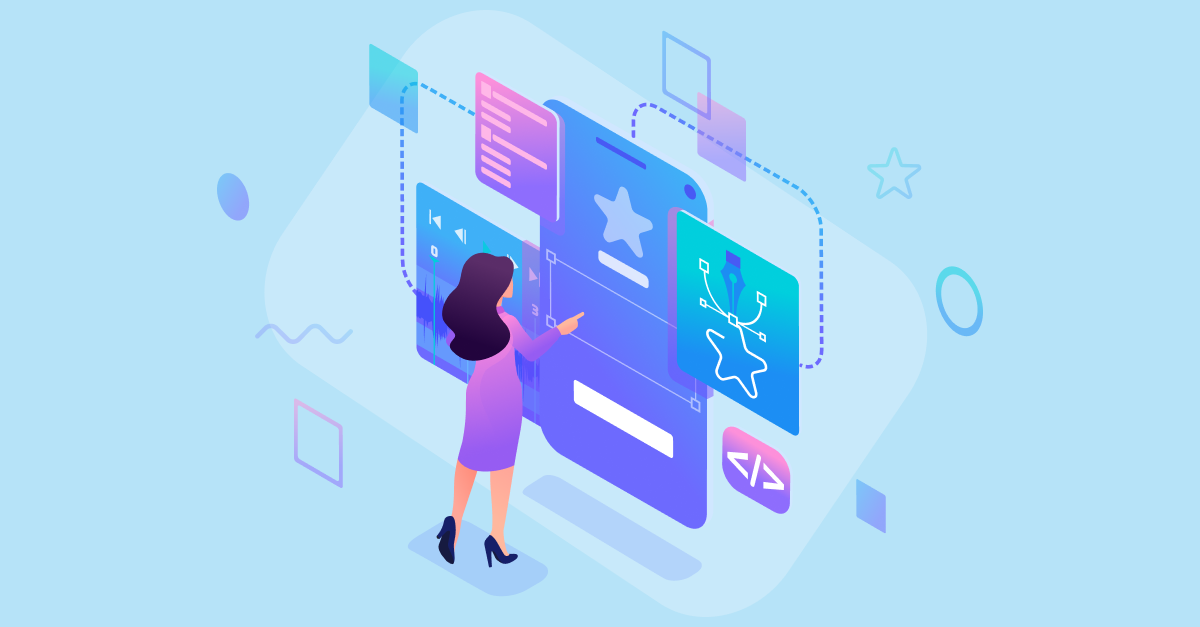 Tell us about your Acumatica project
Fill out the contact form and one of our Client Partners will be in touch right away.
---
Our experienced consultants and engineers are ready to help you design your Acumatica cloud ERP solution, increase business efficiency, scale your capabilities, eliminate technical bottlenecks, and accelerate speed to market.