Professional monday.com Services | Customizations and Integrations
Sphere Partners is the perfect monday.com consulting partner for your project management optimization and workflow automation needs. We provide our partners with both development/integration support and strategic guidance to ensure that you increase team productivity and ROI, and maximize all the features monday.com has to offer.
Request a Consultation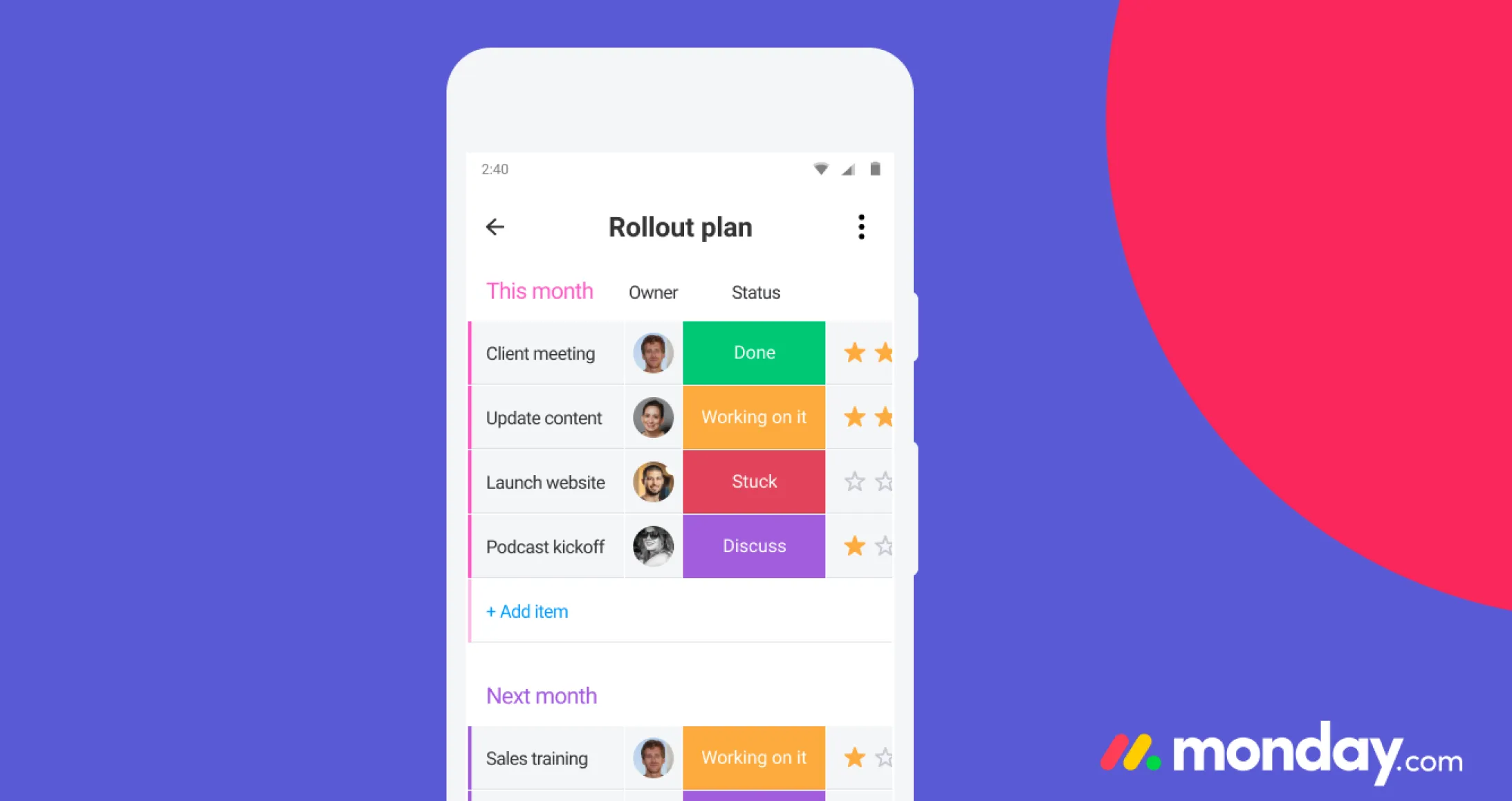 You got monday.com… now what?
As soon as some of our partners bought monday.com, they shared with us the following:
We got monday.com, but fewer people in our company are using it than expected…
We got monday.com, but we wish it worked with an existing system in our operations…
We got monday.com, but the workflows it come with seem more trouble than it's worth…
We got monday.com, but I'm just not seeing the ROI.
These are all valid points, and its these challenges where we excel best. As a monday.com professional services provider, our goal is to ensure that you get the most from your investment into monday.com via workflow optimizations, API integrations to external business systems and productivity tool customizations.
Our monday.com enablement and optimization process have resulted in significant productivity improvements for our existing partners. That's because our team of internal project managers and monday.com specialists know how to translate organizational structures and processes into customized software solutions—making team adoption into the organization as seamless as possible.
Comprehensive monday.com Consulting and Solutions Partner
Our team of senior developers, project managers and consultants have years of experience in optimizing monday.com for some of the world's best companies. We have taken standard monday.com installations and successfully customized them to fit organizations of any size, scale and complexity.
monday.com Implementation & Optimization

Let us implement your board, no matter how complex your business operations are. We can optimize to fit how you work to create the perfect work OS for your team.
Business Process Consulting

Need help seeing how the pieces can fit in the real world? Work with us to map out your process and align workflows to streamline and you'll be off and running.
Workflow Development

As they say execution is everything. We can work with you to develop and implement a workflow that mirrors your team and eliminates unnecessary operational overhead.
Plugin Installation & Configuration

If you have core tools in your stack you need to integrate to monday.com to really be efficient, we can integrate and configure them as you need.
Staff Onboarding or Consultation

Want to get your team up and running with your workflow? We can be a trusted partner to help get your team up and running fast.
monday.com Training & Troubleshooting

You can count on Sphere for all your monday.com training, and if you get stuck, we can help troubleshoot if your workflow is not working as you need it to.
Why Choose Us as Your monday.com Consultant? Because We Use It—Every Day.
At Sphere, we work with many partners who use monday.com—that includes our own internal team as well. We build upon our monday.com expertise everyday as we optimize our workflows for C-level executives, sales, marketing, development, operations and all other departments within and outside of Sphere. We know the capabilities, limitations and potential of monday.com inside and out, and use this to create a completely customized, efficient workflow management system.
Project management with external vendor/client communications
Customized boards and automations for specific departments/job functions
Integrations with CRMs (HubSpot, Salesforce) to create a cohesive business ecosystem
As a result of optimizing our workflow through monday.com, all of our team chooses to use it for our intuitive, customized interfaces and seamless work UX. Let's talk about how to optimize your monday.com experience, today.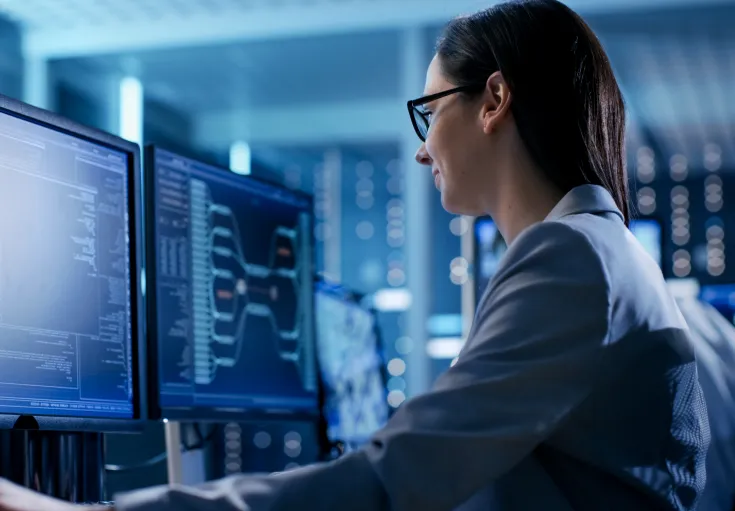 Trusted, Global Software Developers for Companies Around the Globe
When engaging a typical software development company, you may just get a mixed bag of developers that barely work for the skillset required for your custom solution. But, with Sphere, we work as a trusted partner should: matching the best development talent from around the world to your company's software environment, team, budget, timelines and more.
Here are a few key reasons why Sphere Partners has been trusted for more than 15 years:
Expertise: We have unparalleled expertise building scalable custom solutions to help you launch new products faster, optimize resources, maximize ROI and gain competitive advantage.

Simplicity:

We're flexible, easy to get started with, and ready for your project. From initial team setup to deployment and maintenance, we'll ensure we meet your needs.

Satisfaction: Client satisfaction is our top priority – we will do everything we can to

accelerate

your business, remove technical constraints and eliminate bottlenecks.
Speak With Our monday.com Professional Services Team
Fill out the contact form and one of our Client Partners will be in touch right away.
---
Our highly experienced monday.com team is ready to optimize your monday.com installation through customized boards, 3rd-party software integrations, project management tools and more.