Improving OKRs and taking client company to new heights
London-based ACME-Payments (name changed to protect client confidentiality) is a mid-market, B2C fintech platform with global coverage and focused on an exceptional end-user experience. In 2021, after seeing other companies succeed with OKRs, ACME implemented an Objectives and Key Results (OKR) framework to support their goal of accelerated growth.
01
Challenge
Numerous non-measurable objectives, absence of functional departmental objectives, and company goals not expressed in business terms.
03
Results
Sphere Partners focused on 2-3 impactful objectives, introduced functional departmental OKRs, rewrote objectives for measurability, and reframed OKRs in business terms.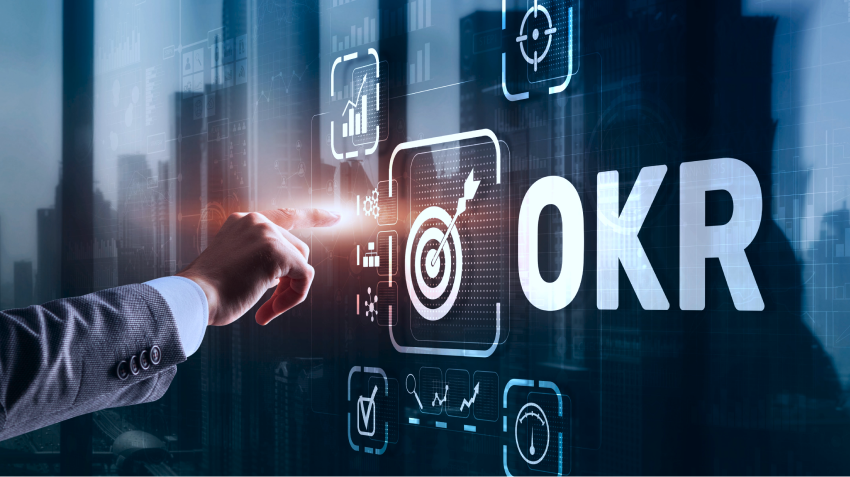 The Challenge
Sphere Partners Enhanced ACME's OKR Implementation through Issue Identification and Strategic Solutions
The executive team had witnessed other companies succeed using the OKR framework. ACME moved forward with an OKR program. After conducting a series of one-on-one executive, departmental, and group interviews, Sphere's team uncovered four main issues, which are summarized below:
1. Too many OKRs
ACME's appetite for new opportunities was high. Fear of missing opportunities meant the company defined too many goals (6 objectives and 17 key results spanning innovation, partnerships, business development, product feature enhancement, and more).
2. Functional OKRs did not exist
ACME's customers are mid-to-large enterprises with strict security, privacy, and process compliance requirements. ACME executives wrongly assumed that product & engineering would address all issues relating to security and compliance. Unfortunately, the engineering team missed essential security and compliance features. This missing set of crucial features delayed customer product adoption by a quarter or two. ACME's OKR process was implemented at the company level only. Functional OKRs (also known as departmental OKRs) did not exist.
3. Not measurable
An example of an OKR that ACME had planned was "improve brand awareness." This OKR was impossible to measure because it was not quantifiable.
4. Company OKRs not written in business terms
In the retrospective interviews, ACME disclosed that customer satisfaction on their mobile app was low – NPS 15%. They wanted to increase it to 25%. The executive team decided that a new payment feature would help improve customer satisfaction. The original OKR was to Improve NPS from 15% to 25% by developing a new payment feature for the mobile app in the next six months.
This feature request was based on gut feelings and "eating the dog food." As power users, they believed they knew what features were missing to improve satisfaction and that they were making the right decisions for the benefit of their users.
The Solution
Sphere Partners' Strategic Recommendations Revolutionize ACME's OKR Approach: Focusing Impact, Functional Alignment, Measurability, and Business-Centric Objectives
Below are the solutions provided by Sphere Partners' tech executive advisory team in summary:
1. Impactful OKRs
When too many opportunities exist, the executive team should focus and commit, then identify or prioritize the 3-5 most impactful and convert them to OKRs. Taking into account the required focus and limited capacity of product & engineering department, Sphere recommended that ACME focus on only 2-3 objectives and 5-7 company OKRs.
2. Functional OKRs
It is crucial to align and connect all departments and people. Sphere recommended functional OKRs at the departmental level. Functional OKRs force accountability. Missing features are noticed faster and ensure that forward progress is taking place. With everyone tracking against shared milestones, everyone knows the status, and intervention is more manageable when things go wrong.
3. Measurable OKRs
To track for accountability, Sphere recommended an OKR rewrite: "Increase mobile web traffic by 20% (from 100k unique visitors to 120k unique visitors per month) in the next quarter to improve brand awareness."
4. Rewritten OKRs in business terms
Sphere suggested an OKR rewrite using business terms AND a stretch goal: "Increase the NPS of the mobile app from 15% to 35% in the next two calendar quarters. Stretch goals push people out of their comfort zone. While an NPS improvement is aggressive, the thought was that even if they missed the stretch goal, ACME would still achieve something remarkable.
Outcomes and Results
Sphere Partners transformed ACME's OKR Strategy.
In 2021, ACME adopted an OKR framework and achieved very little. The OKR methodology is not a silver bullet. Your chances of success increase exponentially when you pay attention to important principles and avoid the common pitfalls described here.
In 2022, ACME tried again, but this time, they had help and training. ACME's executive team learned from their mistakes, improved their OKRs, leveraged their superpowers, and took the company to new heights.
You can find this case study with more details and a deeper dive into OKRs here. If you are interested in improving your OKRs, reach out to Sphere Partners' tech executive advisory team to get started.
Let's talk about your Strategy.
Fill out the contact form and one of our Client Partners will be immediately in touch within the next business day.
---
Our experienced senior consultants and engineers are ready to help you design your solution, scale your capabilities, eliminate technical bottlenecks, and accelerate speed to market.