Custom-built order processing and fulfillment capabilities on top of Salesforce
A global UK-based leader in the fuel and energy space has tapped Sphere to custom-build order processing and fulfillment capabilities on top of their Salesforce platform for their EV Charging Solutions product. 
Sphere is working with a world-renowned global organization on developing a global network of electric vehicle charging stations, as the century-old company is transforming to create a net zero carbon world by 2050. As part of this global initiative, the organization is developing a network of public and private EV Charging Solutions they customize, sell, and deploy. The organization has standardized on Salesforce for order intake and full end-to-end coordination of delivery products and services necessary to install and provision the ordered equipment. Sphere Partners is involved in the development of the global charging network for private and business users, as well as the back-office systems required by the global business and their wide network of resellers and partners.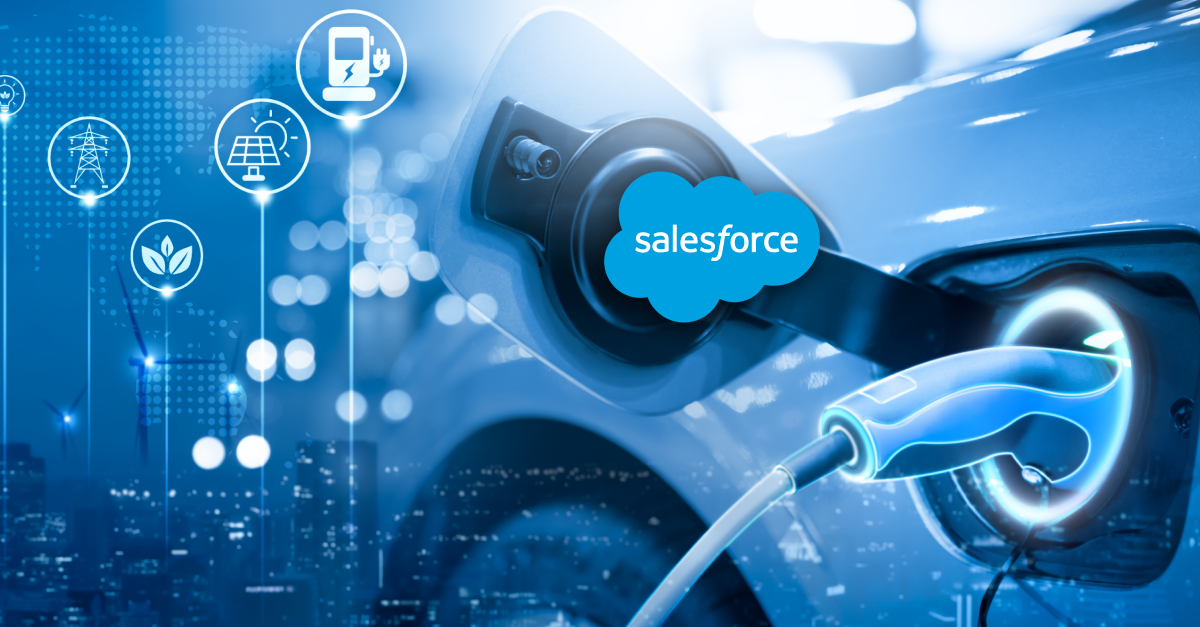 The Challenge
The company offers multiple types of order intake sources and fulfillment processes based on a matrix of complex decisions. The solution is geared towards various types of customers, from individuals procuring private-use home charge points, resellers packaging home and business charge points packaged with their primary brand products, various large fleet customers, to municipal and national government entities.
Each type of customer has a different order portal, equipment offering, installation requirements and payment processes. The company expects to have a single source of truth system for all business processes while customizing the order processing and coordinating the fulfillment experience for their customers based on a number of different factors. Integrating and scaling the back-office systems to grow with the expanding network of resellers and partners across the globe was not a small feat to tackle, ensuring stringent requirements are met for usability, scalability, security, localization, and a top-notch customer experience.  
How It Was Solved
Sphere helped the client to architect the infrastructure from the ground up, microservices strategy, a scalable integrated-services framework and a headless Content Management System while developing a dynamic workflow process for order entry and fulfillment process on top of Salesforce. The Salesforce platform is poised as the "System of Truth" for all new orders, processing workflow, delivery status, installation coordination and service coverage across each department's custom-built and/or Off-the-Shelf tool data.
A custom-extended localization engine processes all data in and out of the system to ensure data integrity while delivering information in a localized syntax. The multi-cloud solution is architected to balance and scale usability across AWS and Azure cloud services based on the cost of operations, localized government compliance regulations, and best practices per each of the architectural components utilized.
The Results
Empowered our client for ultra-rapid growth to support aggressive B2B reseller onboarding. Avoid manual workflows. A streamlined approach to process and fulfill 1000s of orders per day from a B2B channel.  

Leverage Salesforce as the central hub for automated Service, Marketing and Sales

Ability to centrally pre-qualify buyers with credit through further integrations.

Integrated chatbots and knowledgebase for customers to automate customer interactions and enable an intelligent self-service model.

Leverage Marketing Automation to drive opportunity follow-up with consumers directly to support a B2C model.

Single source of truth for order intake, order processing, and order management.

Huge increase in operating efficiency.

Projected to save £5-£10 mil in general operations costs.