How we helped a private equity company increase sales efficiency by 25% with Salesforce
A US-based B2B company specializing in financing solutions reached out to us for a way to streamline their tracking and management methods. The sales pipeline was not efficiently tracked and this affected their overall processes. Before migrating to Salesforce Service Cloud, they used dated tracking methods that were not scalable. To help streamline their pipeline, we migrated them to the Salesforce Service Cloud solution.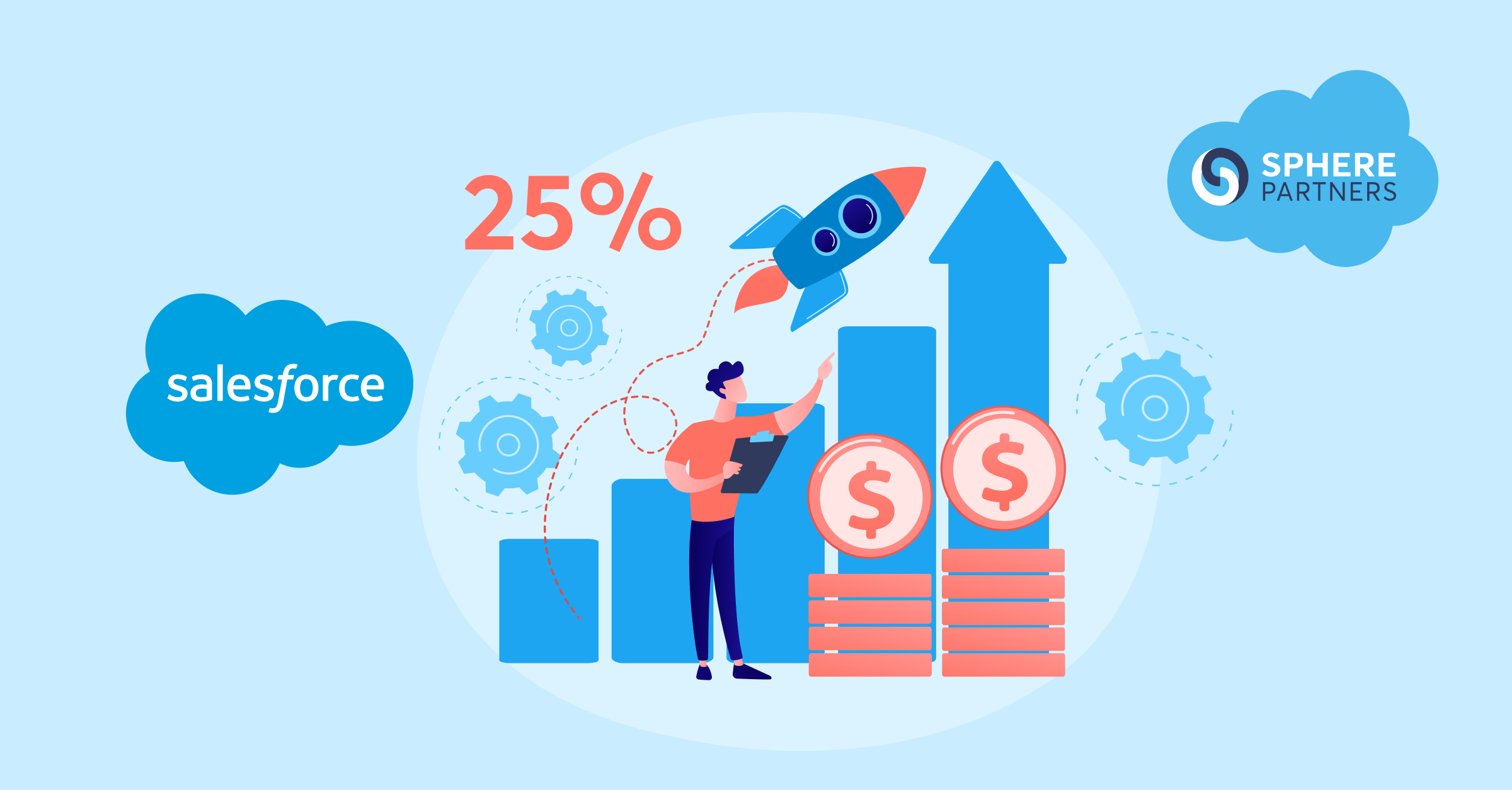 The Challenge
Our client realized that their inefficient tracking led to lost opportunities. Before coming to us, they used an open-source CRM which they further customized in-house to track contact submissions and customer data. This led to a disparate and unorganized adhoc tracking using email and Excel spreadsheets. As the business scaled, this did not suffice for their growing demands. In addition, the visibility into where submissions came from and the progress of deals was limited. To summarize, the issues they faced were:
They could only process a percentage of deal submissions from partners, leading to lost opportunities

Inefficient tracking of submissions from partners 

Difficulties handling multiple submissions causing problems for underwriting  

Limited visibility into source of submissions 
How It Was Solved
Upon onboarding, the Sphere Salesforce Business Analyst and team worked with the company's operations lead to perform a business process review with our help. Our consultants determined that the client's issue can be solved by customizations within the Salesforce Service Cloud. 
Following a detailed review, we designed a custom Salesforce solution to address key processes and efficiency opportunities. The team initially deployed a custom routing solution to route submissions from partners directly to Salesforce. To do this, we built a custom email tool to parse relevant data automatically. This helped avoid deal duplication, and ensured submissions are attributed to the correct source at time of entry. The second focus was to streamline the lead management process. The new system creates automatic stipulation workflows, as opposed to the manual process the underwriting team had to go through prior to this implementation.  
The Results
The overall results were an improved sales pipeline tracking and underwriting processes. By migrating the client's data over to Salesforce, we provided an efficient management dashboard with underlying details and visibility into each deal stage within the pipeline. In addition, the underwriting team now has all the necessary information in one place to optimize their approach to deal applications. The teams saw a 25% increase in sales efficiency and a 40% decrease in average contract offer, which further derisked the underwriting team's decision making.