Using AI to show ROI on Early Care Programs at Specialty Maintenance company
Established in 1984, this service care company is one of the largest interior specialty building maintenance service providers in the nation. They helped create a specialty care space and never stopped evolving. With offices located across the United States, they provide personalized, local service on a nationwide basis. The mission of the company is to extend the life of customers' assets providing a higher return on their client's investment and a greater appeal to employees and recruits. Delivering the highest quality building maintenance and restoration services in a consistent and cost-effective manner is their primary goal. The company's longevity is based on tailoring asset care programs to meet its clients' specific needs. They evolve with the latest industry advancements and take pride in their execution and responsiveness.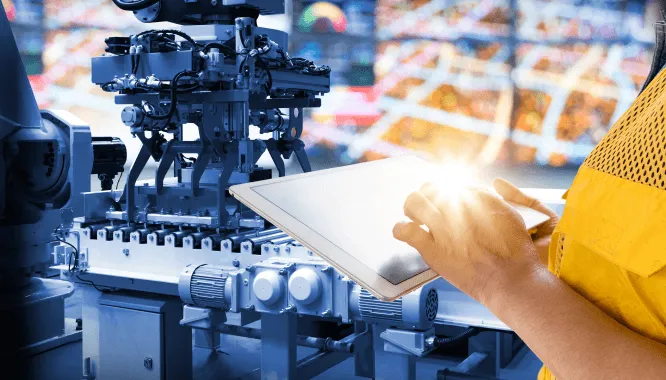 The Challenge: Finding a way to improve client retention and growth
The company's management approved a digital transformation strategy and budget to grow their data practice and data analytics for customers' asset management. The goal was to increase customer retention and grow the preventive care side of the business.  The CFO brought in our data consulting expert to advise them on ways to use data and technology to track and analyze customer's needs. They wanted to offer a direct way for customers to add services and emergency requests, as well as show the before and after results of the services received. To implement this data-driven approach, the data expert needed to identify and analyze all possible data sources during the servicing process, contract SLA's and then design a centralized data extraction, transformation, and load (ETL) process across the multiple applications and environments used to track services and orders.
Discovery and Analysis for Customer Portals
Our Data consultant met with the company's stakeholders during the discovery phase and identified the specific data required to show the benefits of subscribing to maintenance services. The recommendation was to consolidate all data in a data lake so future AI analytics could be performed. It was also decided to focus on portals for the top 3 clients with multiple locations and all services. There would be one generic portal for multiple clients and a customized one for each of the top clients. The portals would show multiple data charts and indicators for the customers to see the value of their investment and allow a direct interaction for services rendered.
Our Data Services consultant provided an Analytics roadmap focused on ways to preserve the client's asset value and provide metrics to entice the clients to buy advanced asset care earlier in the process to increase asset longevity. He engaged with the CFO and COO to create a roadmap and identify the data required to achieve their analytics expectations, which included evaluating existing technical architecture and data repositories.
How It Was Solved
After identifying all necessary data and adding additional capture points to their current CRM process, a Data Lake was created in the Cloud to consolidate all source data from their CRM application (including Customer and Field Service). The solution would allow customers to see how the services they contracted provided value to their assets' longevity and saved them money by delaying replacement. The portal would show not only savings, but also include multiple metrics, charts, and gauges to show the clients' data.
The data model design on the Data Lake was conceptualized for future use for advanced analytics, and to give Sales and Marketing additional information to sell more preventive service contracts in more locations by showing potential savings.
Below are some examples of the products our data consultant created:
Customized process to load the Data Lake and configuration of analytics platform (Portals, ETL, Data Ingestion Data Factory, Azure cloud)

Services rendered Data Analysis: Tracking dashboards for all services delivered and integration of pictures for before and after looks

Historical Data Analysis: Dashboards for customers (Portals) and dashboard for internal use by sales and Marketing. The asset savings charts and indicators provide sales opportunities.

Actionable Reporting: Visualized data consolidated and normalized from relevant data sources, plus a repository of images to allow customers to see how services are being performed
Implementing Data Analytics to Preserve Asset Value
After analyzing the Portal dashboards and AI reports, it was clear that clients could easily see the value of preventive maintenance and purchased additional services for specialized assets. Getting the solution into production took 6 weeks, including one for User Acceptance Testing. 
The portals provide direct and immediate improvement in the following areas:
Customer satisfaction ratings

Sell-through of additional services via the portal

Services satisfaction and quality tracking

Value proposition for additional services

Potential for customized portals by charging clients for that customization[IM2]
The Results
Introduced a new mobile App
The design team created a custom app that enabled customers to initiate and monitor service requests and provided performance transparency 24/7. The solution aggregates benchmarking data and uses data analytics tools to continuously monitor and ensure the highest return on maintenance. It's estimated that data-driven programs and custom maintenance services will help their clients avoid millions of dollars in capital expenditures.
The solution built included cloud AI and analytics reporting, which gave the client the ability to improve client retention and satisfaction by gaining insights into their data and utilizing it to be proactive in sales of specialized services. The next phase will include additional data points and incorporate service demand history data to further enhance the model to predict and adjust how the services demand increases and plan resource availability for performing the services. 
The project delivered a $500K increase in sales in the first six months and showed sales and expansion data per client and per location. With the App fully deployed, the estimated sales increase in services is expected to be near one million dollars.
Knowledge Transfer
The data consultant provided training on the BI dashboards and developed personalized sessions for custom portal users. IT was also trained on the day-to-day management of the ETL process, data load, and Data Lake environment monitoring.  An additional dashboard to help sales and marketing was also deployed and training for team members was provided. Ultimately, the team was able to completely understand the driving business challenge, identify the right AI-ready data solution,  get a return of investment in less than a year, and improve the way the business has access to data for key decisions on an ongoing basis.