Mortgage lender hires Sphere Partners to streamline underwriting process with monday.com
A mortgage lender was looking to streamline the underwriting process with their processors and mortgage underwriters to close more opportunities faster and with increased visibility.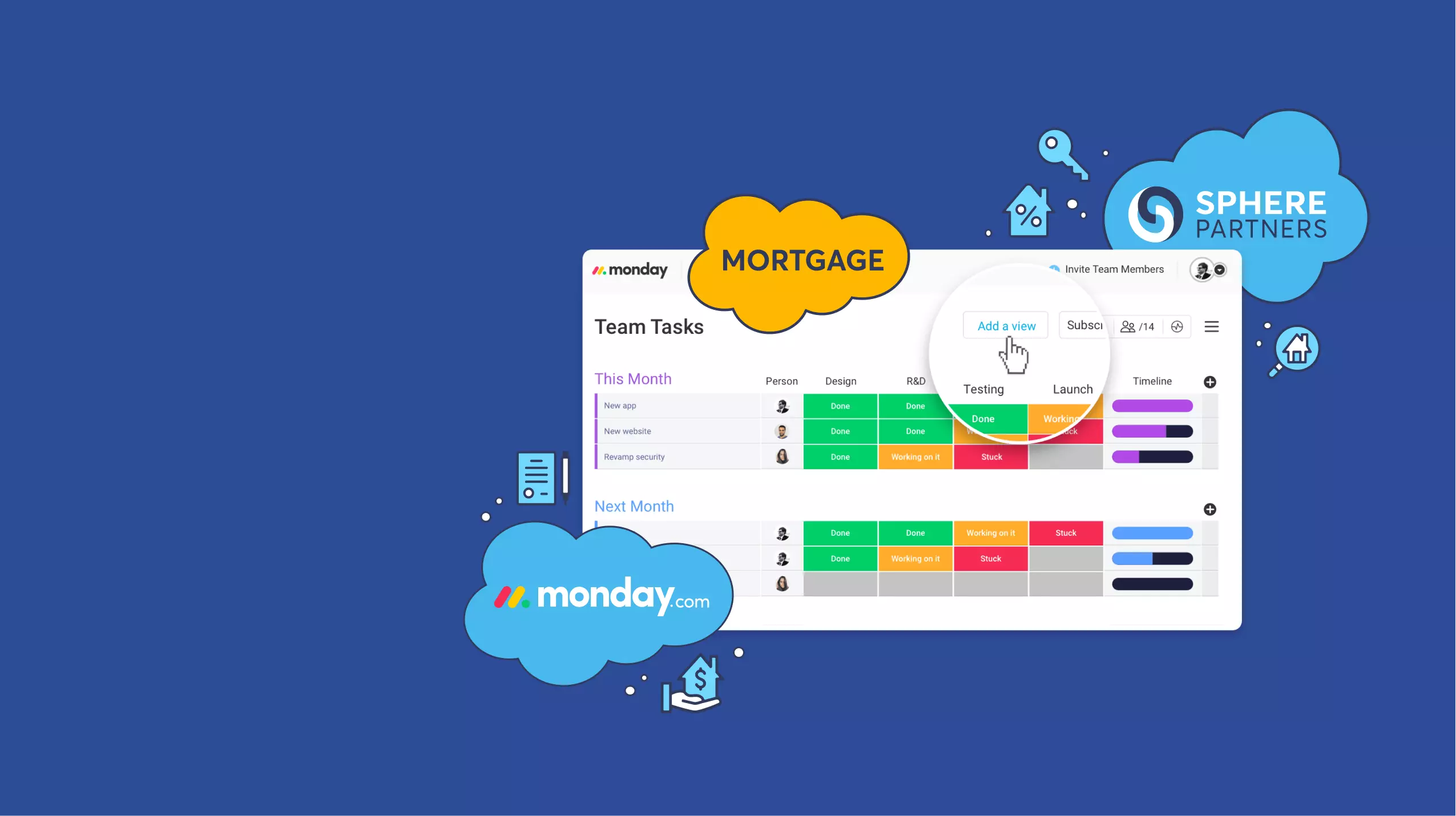 The Challenge
Historically the client was reliant on Google Sheets and Teams to share documentation and keep track of loans that needed to be processed. The client found that there were frequently missed deadlines and tasks left delinquent due to lack of oversight and visibility.
How It Was Solved
Sphere worked with the client to implement the perfect solution on monday.com – the client was able to consolidate tasks and home buyer communication across the underwriting process into a single platform (monday.com) for cross department accountability. 
The implementation took place in three phases.
In the Discovery phase, Sphere worked with the client to define the current mortgage underwriting workflows and processes, as well as mapping out the ideal end state the client needed – key performance indicators (KPI's) to track along the buyer journey.
Phase 2 was the Design Documentation phase, in which Sphere proposed a transition plan to the client that would move them from their current state to the ideal end state in a roadmapped/phased approach to foster user adoption.
Phase 3 was the Implementation phase, where Sphere worked collaboratively with the client to implement the operational boards according to the design doc, as well as ensure knowledge transfer when the implementation was complete.
The Results
Sphere was able to seamlessly integrate the monday boards and underwriting workflows into the Teams platform to sync communication and tasks in a singular platform (Teams).
Sphere also worked with the client to standardize customer record import templates and ensure record and data integrity across the user base.