Data Analytics Solution Increases Marketing ROI from 28 to 41% with Google Cloud
We helped an automotive Marketing company increase Marketing ROI from 28 to 41% by implementing a data lake to incorporate financial, marketing and sales data to get to insights fast.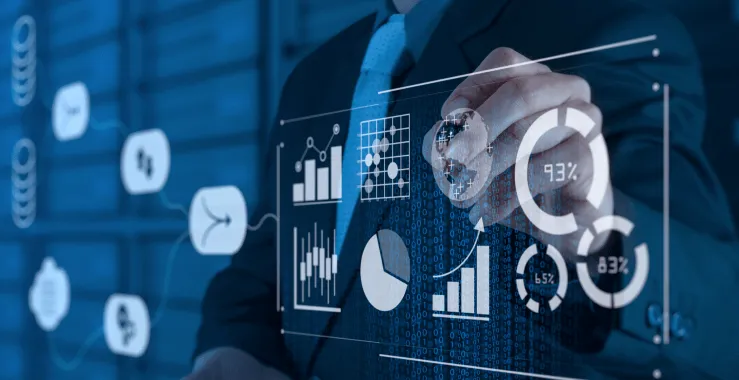 The Challenge
The Company contacted our data consultant to provide a Data Integration and Analytics assessment for the CFO and CIO. The first step was to collaborate with executives to create a roadmap and identify what data was needed to achieve their analytics requirements. This included evaluating existing technical architecture, data integrations and data stores. Next we identified the necessary data to provide a clear view between marketing and finance by tying it to CRM customer data to provide the right insights for critical decision making.
Management was struggling to show their clients the effectiveness of their marketing campaigns and attribute it to their services. The company had embarked on a digital transformation strategy, including unifying multiple platforms with the corporate brand assets, which meant unifying a range of tools and migrating applications to the corporate standard (SAP). The challenge was to design a data storage area that would allow the information to be consolidated and analyzed, without data silos. The CFO worked with our data consultant to advise them on how to integrate the various datasets and sources including campaigns, sales, and financial data. The team discovered that there was a tight correlation between clients who paid on time and campaign effectiveness.
How It Was Solved
The discovery phase focused on identifying the specific data to incorporate, and assigning a value for the data of each marketing campaign. The recommendation was to centralize and consolidate the data in Google Cloud Platform (GCP) and use Google Analytics to provide answers to the challenges presented in rapid and iterative fashion.
After identifying relevant data sources and capturing KPI data from their Salesforce CRM and SAP finance data, we proceeded to use Google Cloud to create a data lake to consolidate sales data and website traffic to arrive at marketing effectiveness measures. The dashboards provided value and led to increasing sales and traffic to their website. It also helped uncover cart abandonment issues so a mitigation plan could be developed to recover lost conversions. For example, they started offering a discount code when a repeat prospect was detected on the website.  Additional analytics were used to enhance the company's website to get new prospects to engage and sign up for their services.
The design of the data model on the data lake was conceptualized for advanced analytics to allow Sales and Marketing to improve marketing campaign effectiveness and higher ROI on their marketing dollars.
Below are some examples of the products created:
Customized process to load the Data Lake and configuration of analytics platform (ETL, Data Ingestion Google cloud)

Services rendered Data Analysis: Dashboards for Top three clients and effectiveness of campaign, including traffic data on their website and having ability to identify returning prospects

Actionable Reporting: Visualized data consolidated and normalized from relevant data sources, plus analytics from social media on prospects to send additional incentives to make the purchase of services
The Results
The dashboards presented to the clients easily showed campaign effectiveness and therefore the value they received from the Marketing Services Company. The solution was not only a cloud data lake, but also an analytics reporting solution, allowing the marketing team to show how to improve client retention and satisfaction by adding coupons. 
By understanding the right data and business challenge, and by using the right analytics solution using Google Cloud and Google analytics, the company obtained a reasonable return on investment in less than a year.