Elevating 90 Seconds: Sphere Partners' Ongoing Software Excellence and Support
01
Challenge
Improve product stability, address legacy limitations, and seamlessly redesign architecture to meet growing business needs.
03
Results
Comprehensive CPMS solution with IoT-based charge unit management and integration capabilities. Easily scalable base architecture for future development.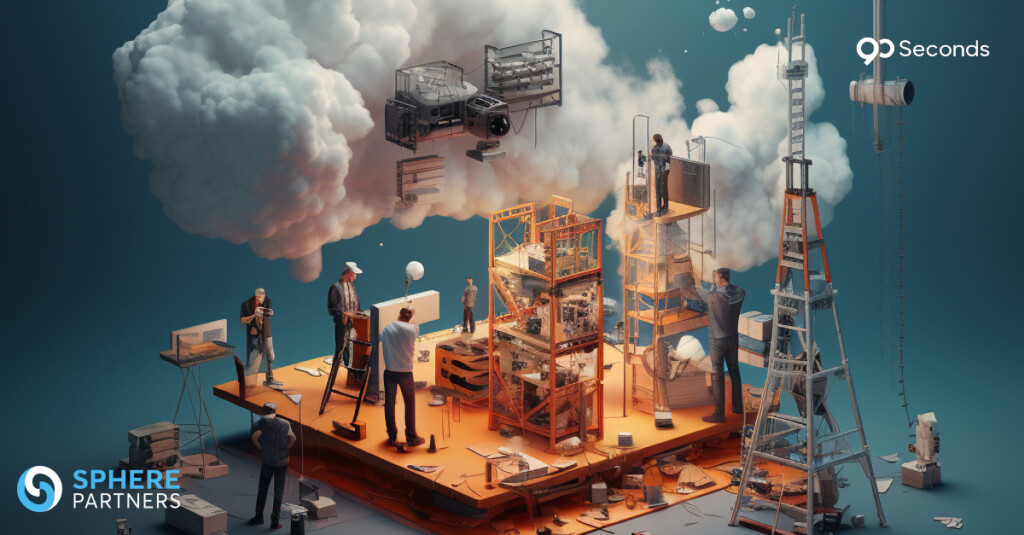 The Challenge
Sphere Helps 90 Seconds Upgrade for Global Growth
Sphere's involvement began with the aim to enhance the 90 Seconds team, focusing on resolving pressing concerns related to product performance, stability, and maintainability. This initial collaboration eventually evolved into a long-lasting partnership that persists today.
One of the major challenges faced was the reliance on a legacy software solution within 90 Seconds, which posed a hindrance to their long-term global business strategy. To overcome this limitation, a comprehensive approach was necessary, beginning with a technical assessment and followed by the development of a gradual architecture redesign plan in order to meet the growing demands of the business.
Working closely with 90 Seconds' internal engineering team, Sphere proposed a meticulous and phased software architecture redesign plan. This approach ensured that the implementation occurred seamlessly, without any interruptions to ongoing business operations.
The Solution
Sphere Transforms Legacy System for Client's Success
Sphere began the project under tight time constraints, strategically commencing with the implementation of new GraphQL APIs atop the existing codebase and database structures. This initial step was instrumental in achieving our goal of enhancing the user experience by decoupling the legacy backend application from new frontend apps.
Next, Sphere focused on meeting the demands of our primary B2B customers by seamlessly integrating the existing system with external authentication services. Simultaneously, Sphere collaborated with the client to revamp their Business Intelligence (BI) pipelines, resulting in significant improvements in the performance and accuracy of their internal reporting services.
Presently, Sphere's ongoing efforts center around the crucial task of breaking down the legacy monolith application into a modern microservices architecture. This transition promises greater agility and scalability for the client's operations.

Additionally, Sphere identified a significant cost-saving opportunity for the client related to their legacy cloud infrastructure. By meticulously reviewing and optimizing the infrastructure cost, Sphere successfully migrated their systems into an orchestrated containerized Kubernetes environment. This migration not only reduced expenses but also bolstered system stability, simplified the release process, and improved load balancing for a more streamlined and cost-effective operation.
Outcomes and Results
Sphere Boosts 90 Seconds' Software Support
Enhancing Software Performance and Reliability
Sphere Partners stepped in to assist 90 Seconds in tackling critical performance and reliability challenges within their software product. Their intervention was not limited to problem-solving but also aimed at boosting the productivity of the internal engineering team through the infusion of additional expertise.
A Continuing Partnership for Ongoing Support
This collaboration has evolved into an enduring partnership. At present, Sphere Partners continues to provide vital support to 90 Seconds' internal engineering team. This support encompasses a wide range of activities aimed at fortifying the main backend application:
Resolving Technical Debt: Sphere Partners actively address accumulated technical debt within the software, ensuring that it remains robust and efficient.
Updating Dependencies: They diligently update outdated dependencies in the existing codebase, keeping the technology stack current and secure.
Integration with New Systems: Sphere Partners seamlessly integrate the codebase with new internal systems and external services, ensuring that 90 Seconds remains agile and adaptable.
Enhancing User Experience: With a focus on user-centric design, they work to enhance the overall user experience of the platform, aligning it with modern expectations and industry standards.
This ongoing collaboration underscores Sphere Partners' commitment to the long-term success of 90 Seconds, not only by addressing immediate challenges but also by ensuring the continued growth and excellence of their software ecosystem.
Let's talk about your Team Augmentation project.
Fill out the contact form and one of our Client Partners will be immediately in touch within the next business day.
---
Our experienced senior consultants and engineers are ready to help you design your solution, scale your capabilities, eliminate technical bottlenecks, and accelerate speed to market.