Talent acquisition company hires Sphere Partners to integrate data across cloud platforms
A prominent company in the talent acquisition space had a need to integrate several key technologies to maximize their operational efficiency and workflows. They came to Sphere because of our expertise in data and systems integration and deep knowledge of monday.com, a core requirement for the customer.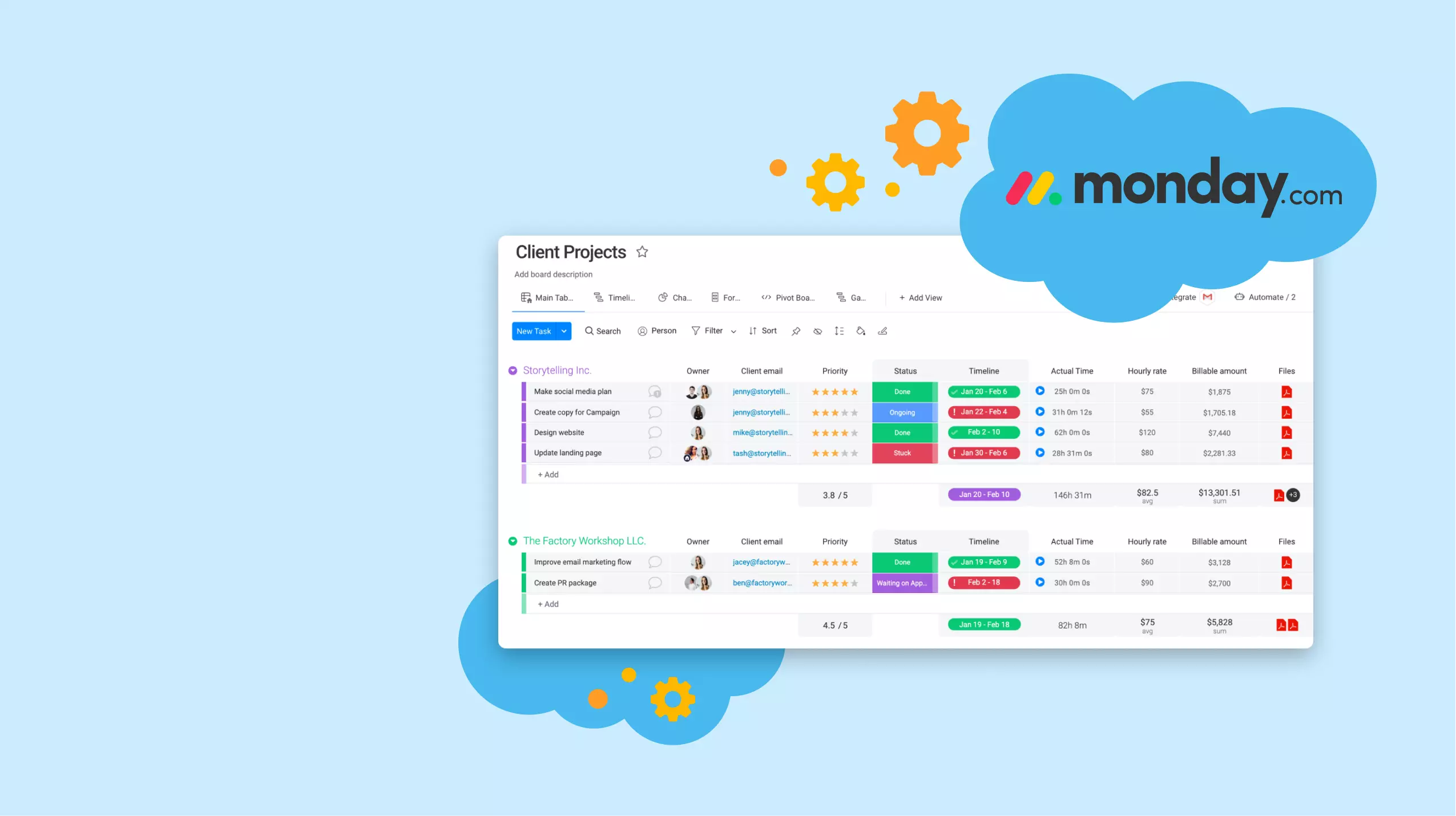 The Challenge
The client, a full service recruiting firm specializing in candidate sourcing for fast growing technical companies, needed to integrate data between disparate systems into their workflow.
Additionally, they needed to model how the data flows would be triggered. The goal was to use monday.com as their WorkOS, an operational platform that other systems seamlessly integrated with to have a real-time updated view of the business at any time.
They came to Sphere Partners to realize how to use their existing systems in a way that made them work better together without building a new operational technology stack.
The goal was to seamlessly integrate Greenhouse recruiting and onboarding data, QuickBooks accounting information, and applicant tracking information from Gem – all into monday.com as a central place to manage the client's workflow.
How It Was Solved
Sphere worked with the customer to map out their processes and design a solution to fit the objective. We approached the requirements in several phases; first by developing a deep understanding of data flows between systems, as well as understanding of user behaviors in the various systems.
We built, tested, and deployed a monday.com integration 'hub' between the scoped systems, using a custom API framework to enable interoperability between the platforms.
The Results
To accomplish the project objectives, we deployed a project manager, data engineer, QA engineer, and engagement lead to complete the project on time and within budget.